We help prevent hazards from becoming disasters and disasters from becoming catastrophes.
For more than 20 years, Pacific Disaster Center (PDC) has supported the most demanding government customers and nonprofits worldwide, sharing in the mission to save lives and reduce disaster risk. As an applied research center managed by the University of Hawaii, we are continuously developing new technologies and best practices to help our many global partners effectively mitigate, prepare for, respond to, and recover from disasters. We work side by side with government agencies, nongovernmental organizations (NGOs), and humanitarian relief organizations to conduct baseline risk and national disaster preparedness assessments, create mitigation strategies, support training and exercises, and to implement our powerful DisasterAWARE® technology. DisasterAWARE provides global risk intelligence, early warning, and largest collection of global, scientifically verified geospatial data and modeling tools for assessing risk and hazard impacts. Following the devastating effects of Hurricane Iniki to the Hawaiian Islands in 1992, Pacific Disaster Center was conceived as a center to improve systems of communication and technology for disaster prevention at home and beyond. PDC now serves a global audience, helping to increase disaster management capacity and embolden more effective decisions, policies, and actions for a safer world.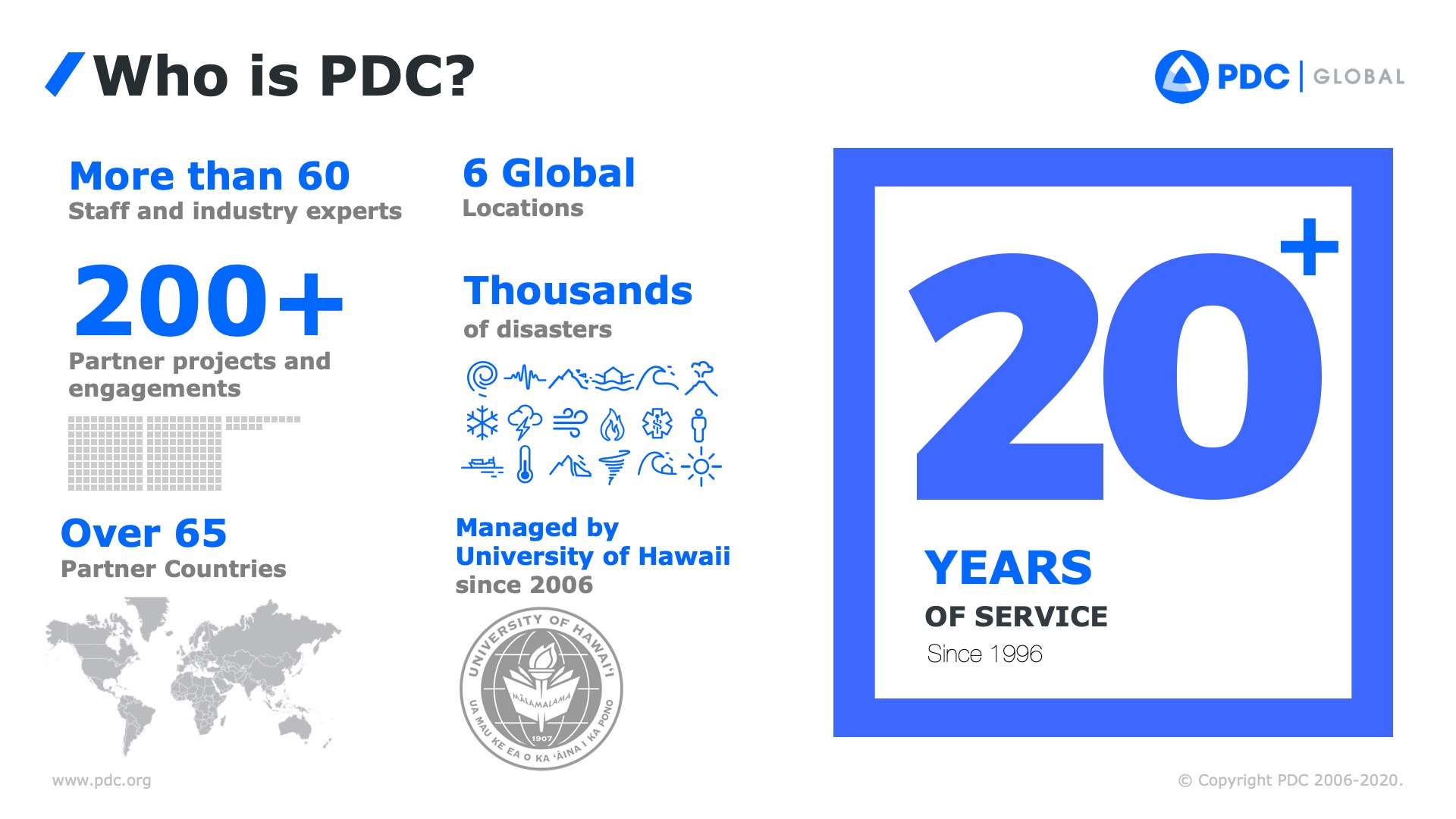 Our organization and approach
PDC is an applied research center managed by the University of Hawaii that provides the most reliable information, ground-breaking research, applied scientific practices, and its powerful disaster risk intelligence platform, DisasterAWARE to empower disaster management decision makers and the public. We support disaster mitigation, preparedness, response, and recovery worldwide—using strategies that are consistent with the United Nations' approach to disaster risk reduction.
Mission: Reduce disaster risk. Vision: Safer world.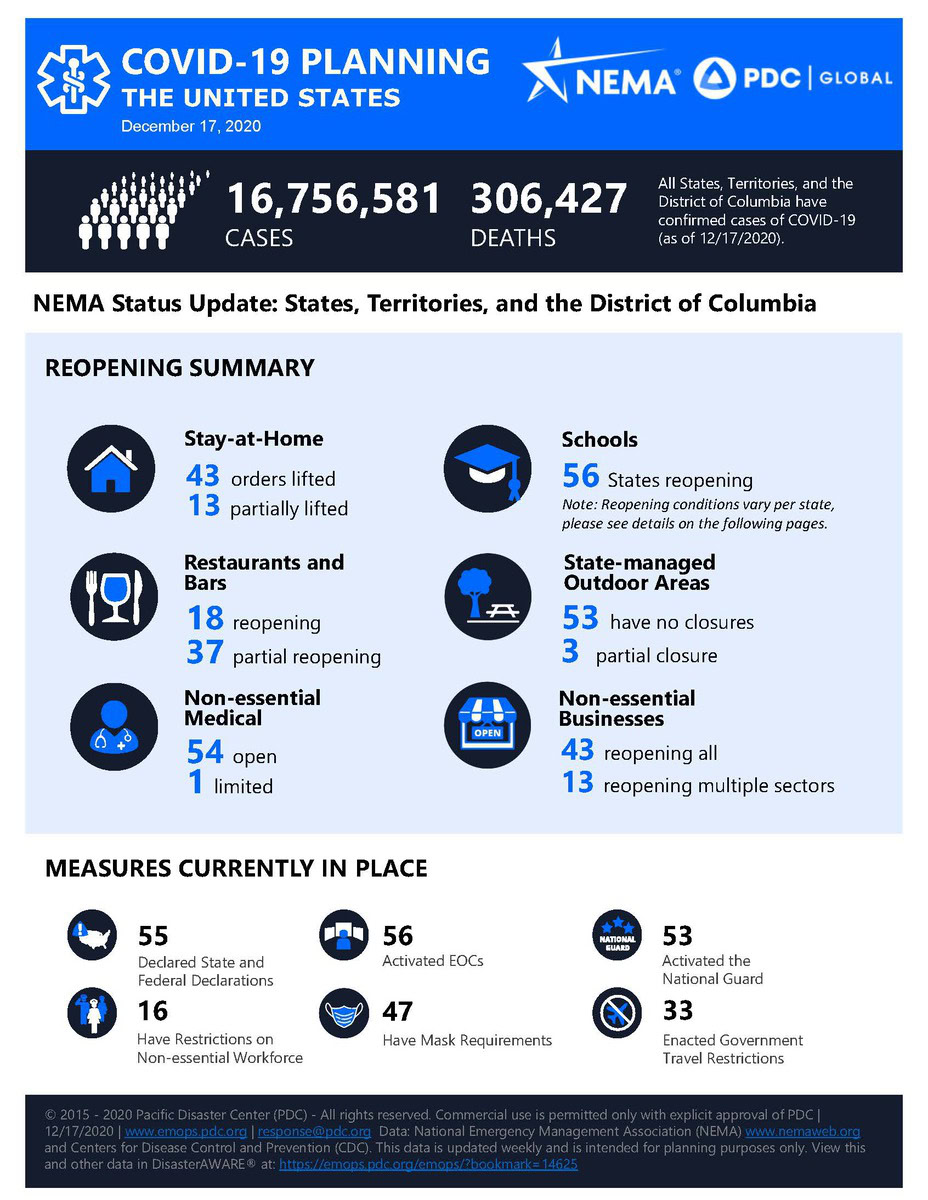 Test History Event
Test History Event. Type content here
NASA and Pacific Disaster Center to develop new life-saving technologies
NASA Disasters Program and Pacific Disaster Center (PDC) bring together world-class scientists and leading industry experts to develop new global landslide and flood modeling capabilities.
Exercise in Southeast Asia brings together 18 countries
PDC developed the scenario, script, and communications for an 18-country exercise based in Kuala Lumpur, Malaysia, using its early warning, hazard monitoring, and decision support platform, DisasterAWARE.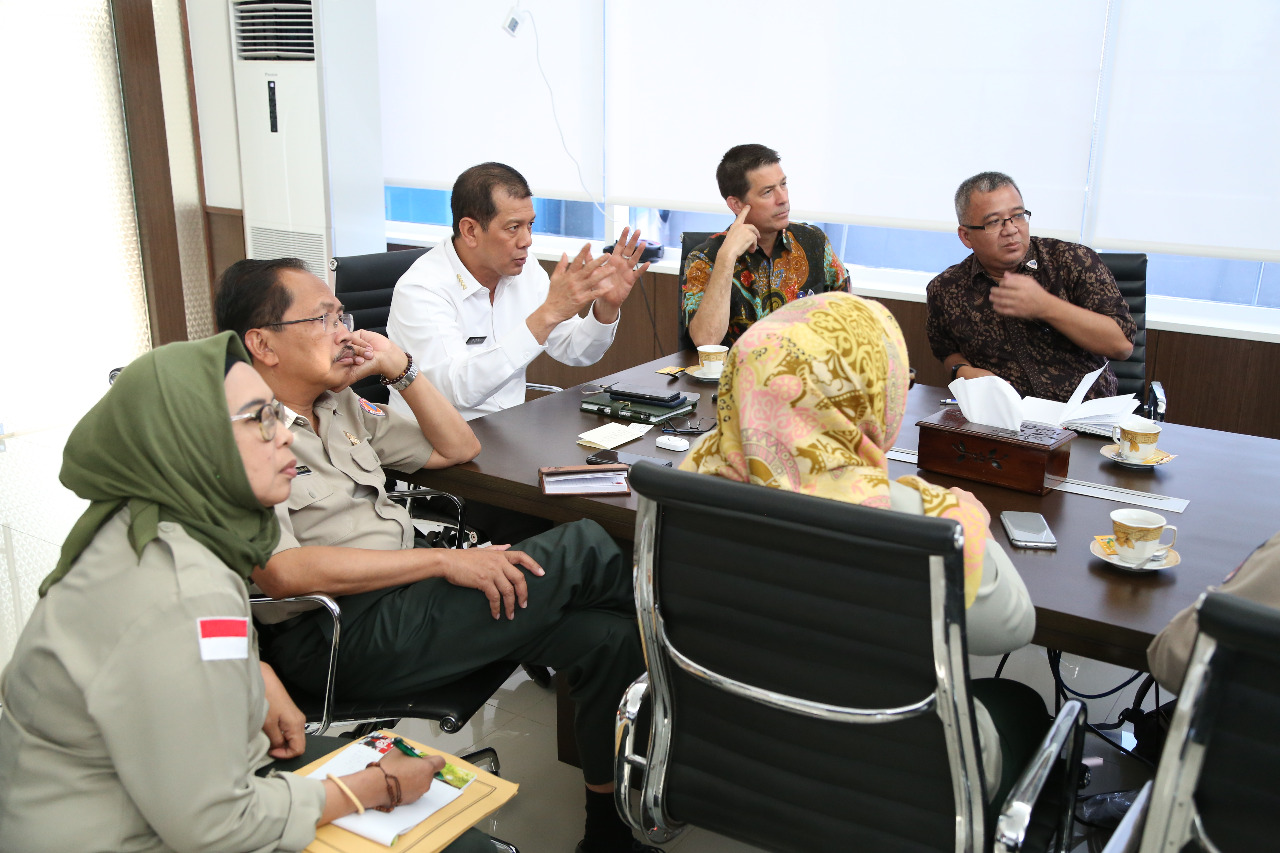 PDC and ASEAN Member States kick-off management program
The Pacific Disaster Center (PDC), ASEAN Centre for Humanitarian Assistance (AHA Centre) and the Association of Southeast Asian Nations (ASEAN) member states are coming together to build disaster resilience throughout the region.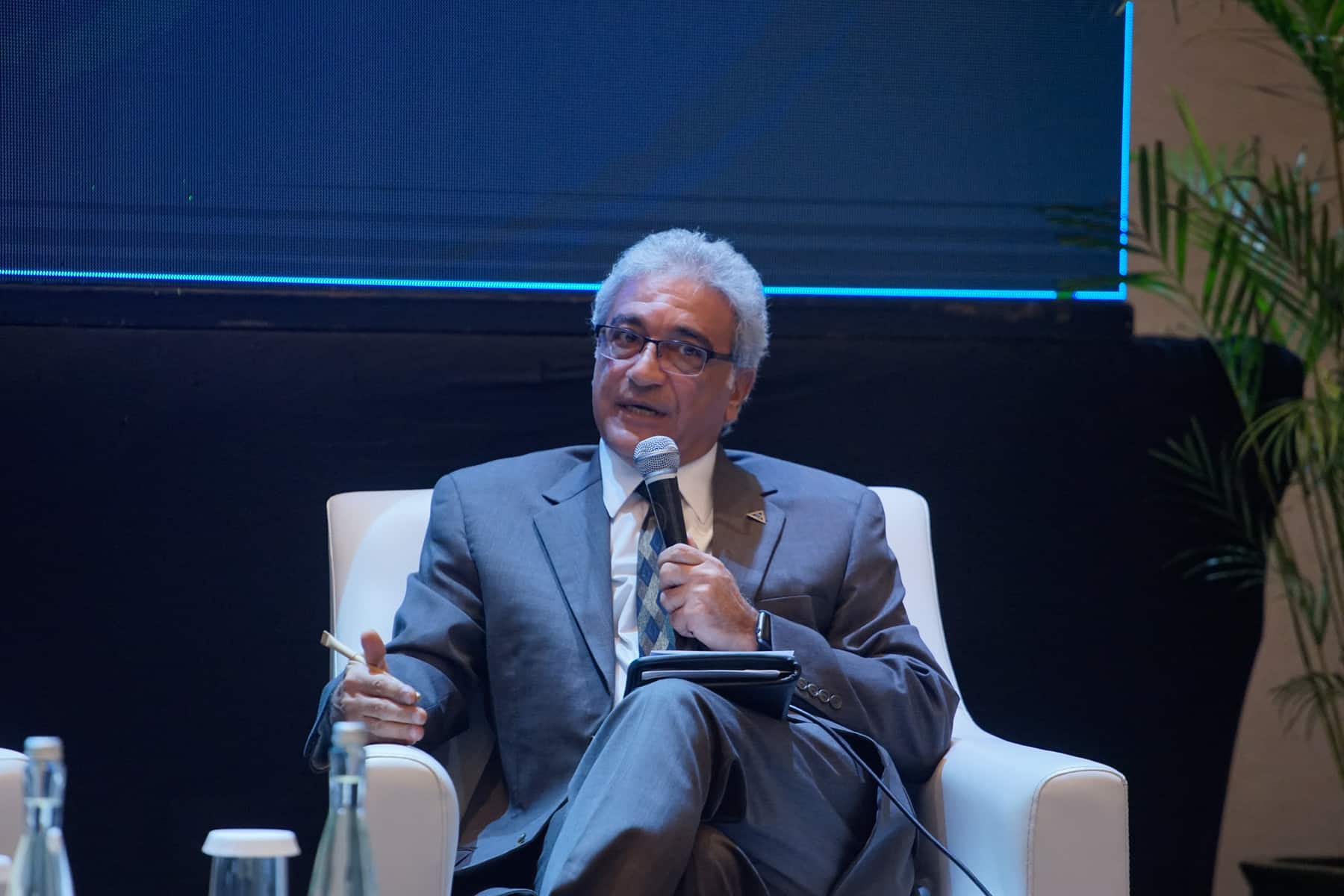 PDC featured speaker at AI conference
PDC's Executive Director, Ray Shirkhodai, discussed the role of AI at the ASEAN Workshop on Disaster Reporting and Big Data for Disaster Management.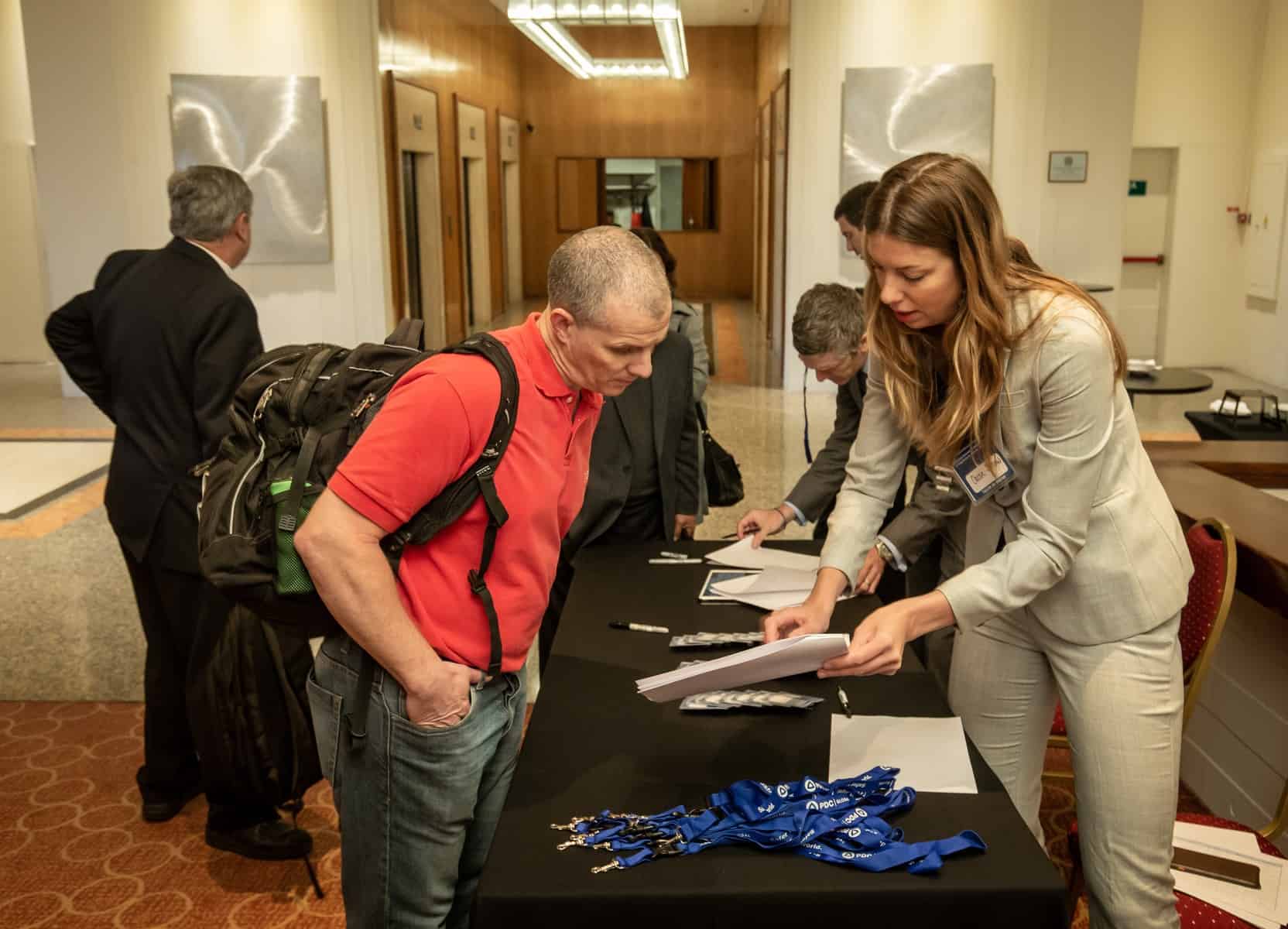 Disaster preparedness assessments started in eight countries
National Disaster Preparedness Baseline Assessments (NDPBA) kickoff events were held in Argentina, Paraguay, Indonesia, Philippines, Panama, Trinidad and Tobago, Belize, and Sierra Leone.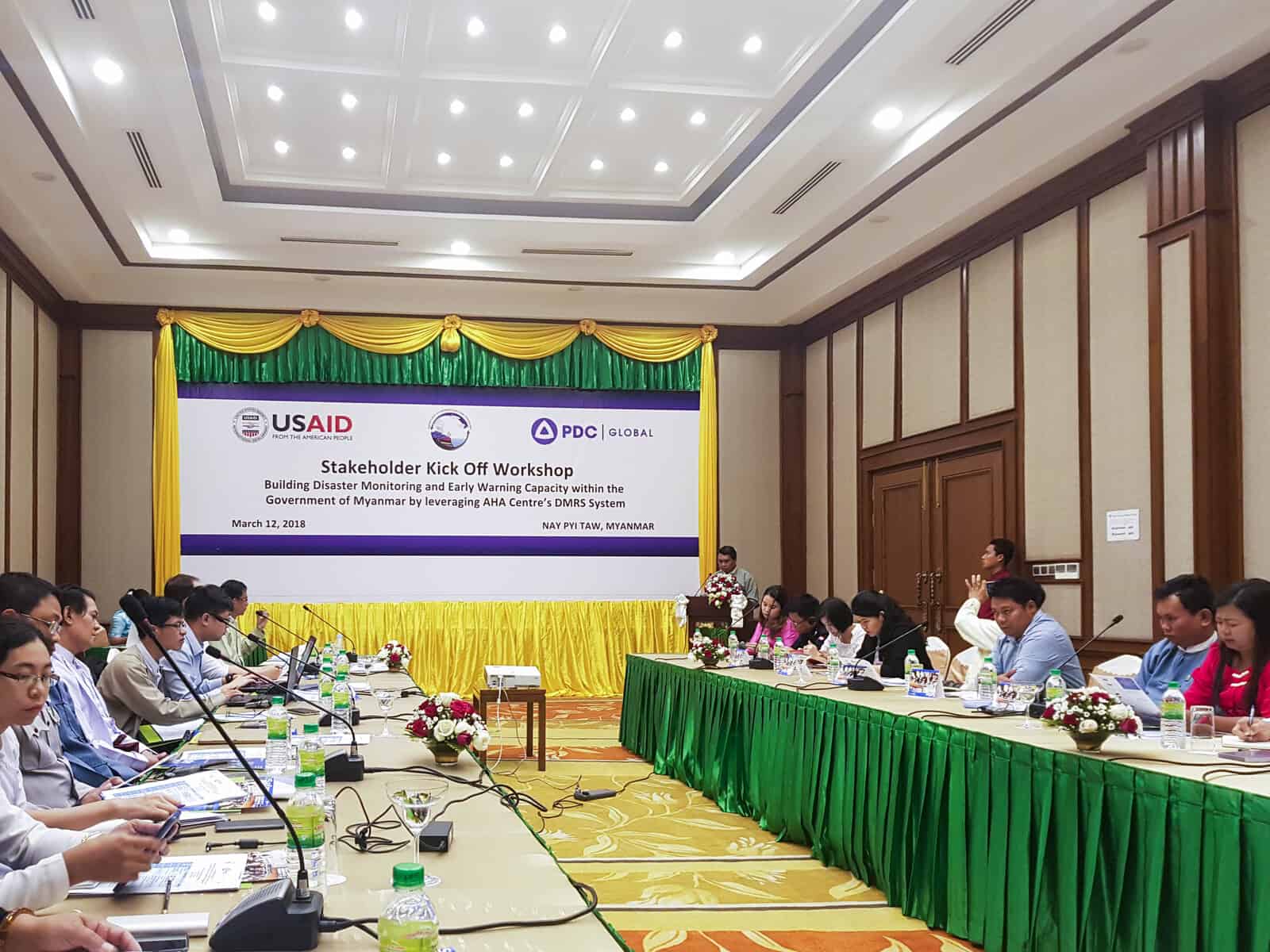 Kick off meeting held to bring early warning support to Myanmar
Myanmar and PDC hold a kick off meeting to build disaster monitoring and early warning capacity by leveraging AHA Centre's DMRS system.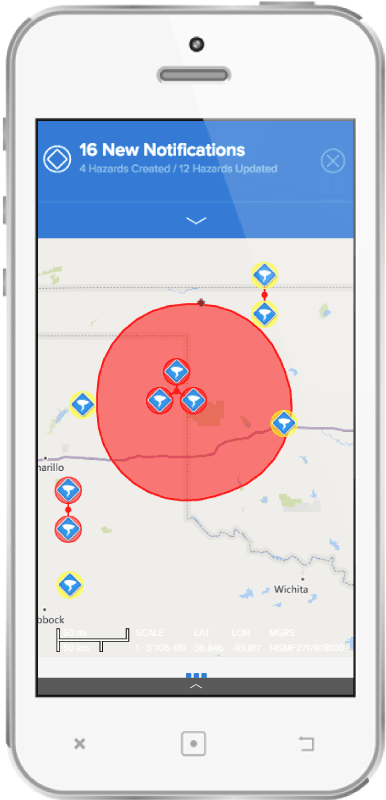 SmartAlert™ enhances DisasterAWARE
DisasterAWARE users select the areas and hazards to monitor and alerts are sent for threats within or approaching those areas.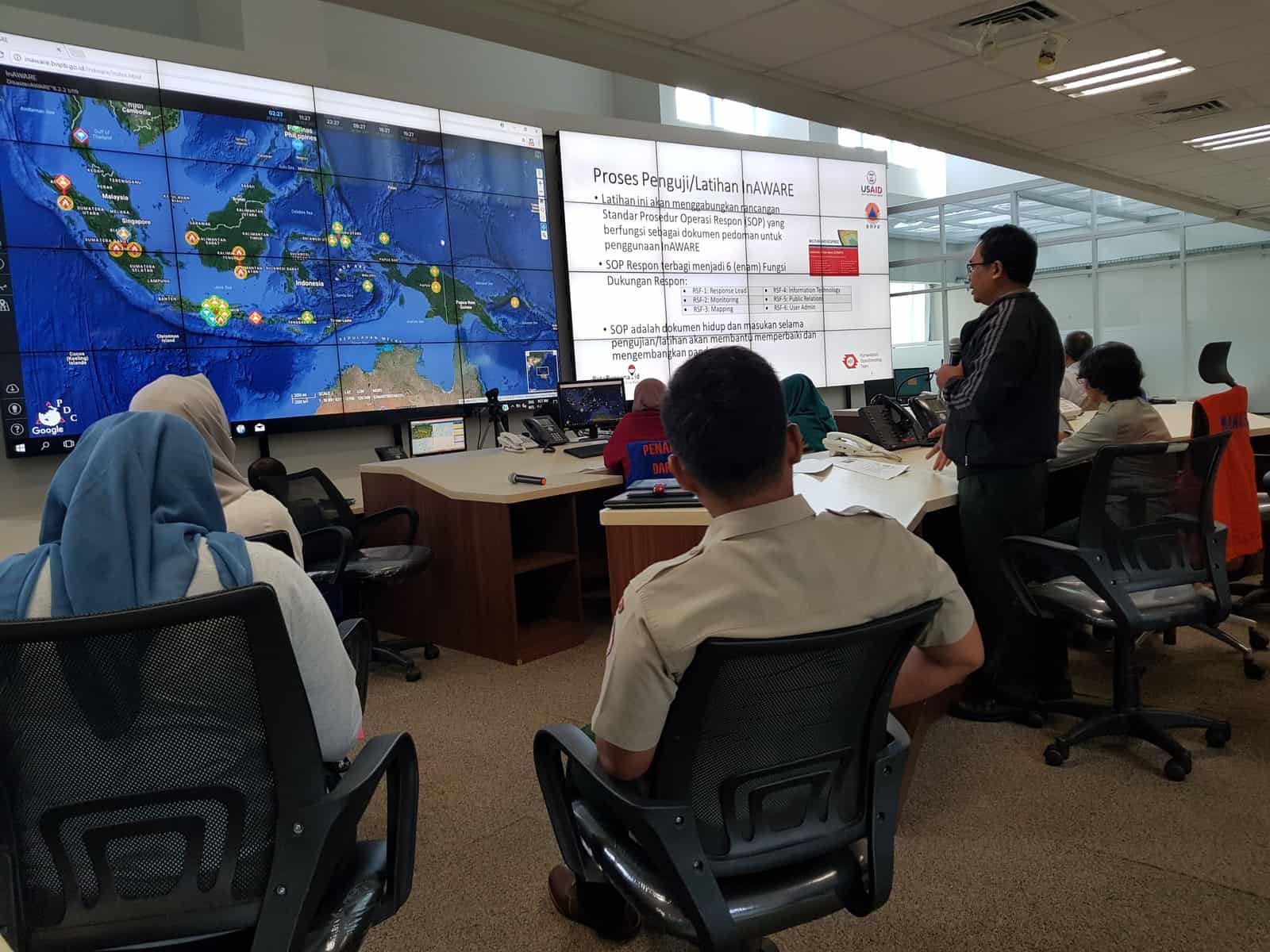 PDC supports 10 major disaster exercises
PDC supported 10 major disaster preparedness exercises involving more than 35 countries and seven relief organizations.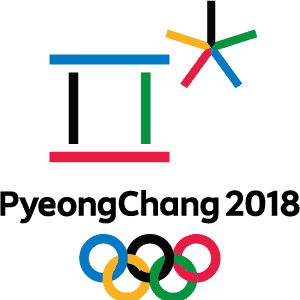 Winter Olympics rely on PDC for public safety
The 2018 Winter Olympics in Pyeongchang relied on DisasterAWARE to support public safety with a single platform for information sharing.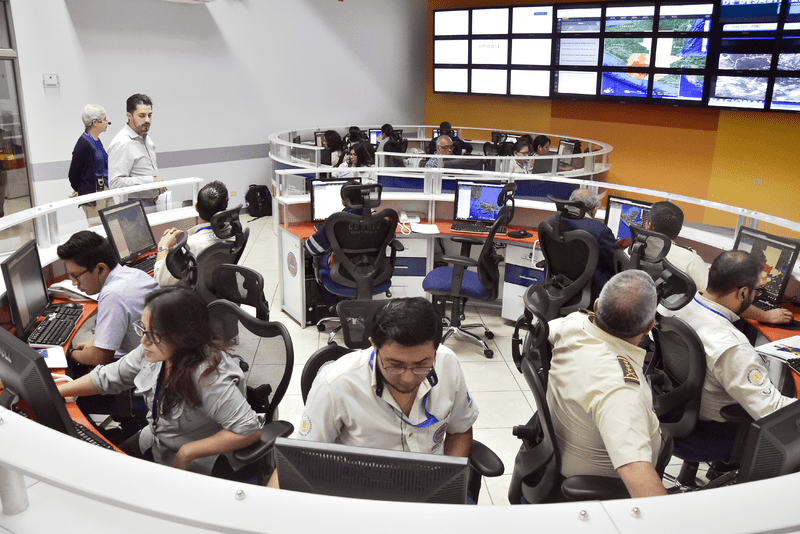 Preparedness assessments finished for four countries
PDC finished National Disaster Preparedness Baseline Assessments (NDPBA) in Dominican Republic, Honduras, Guatemala and Nicaragua.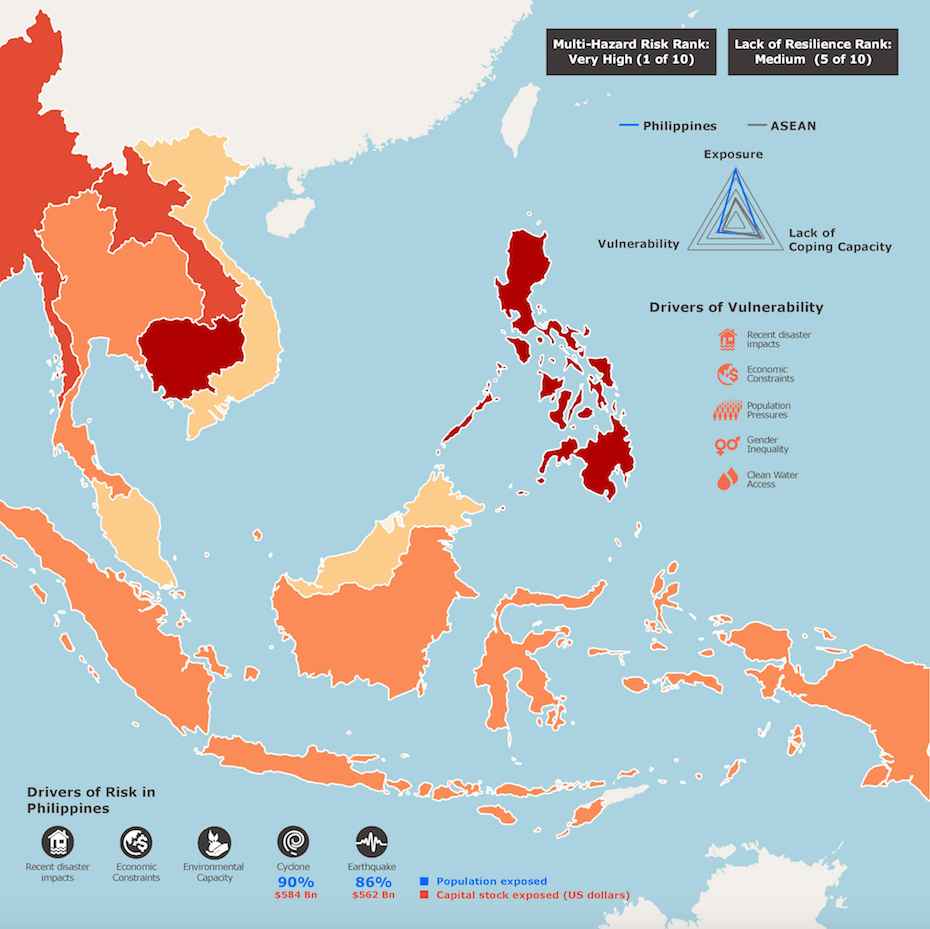 PDC completes risk evaluation for ASEAN
Evaluation findings will support member states in disaster risk reduction initiatives throughout the region.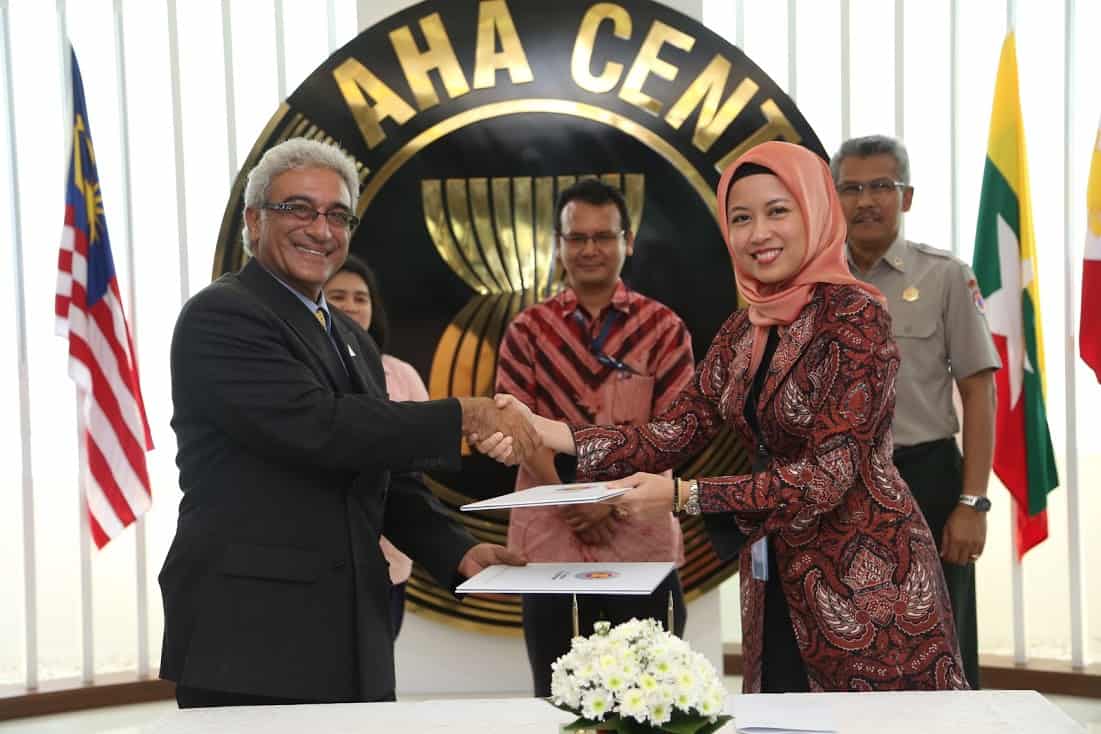 PDC and AHA Centre sign Memorandum of Intent
Pacific Disaster Center and AHA Centre formalize long-standing partnership, sign Memorandum of Intent to strengthen the two centers' ongoing partnership in advancing disaster risk reduction and regional cooperation.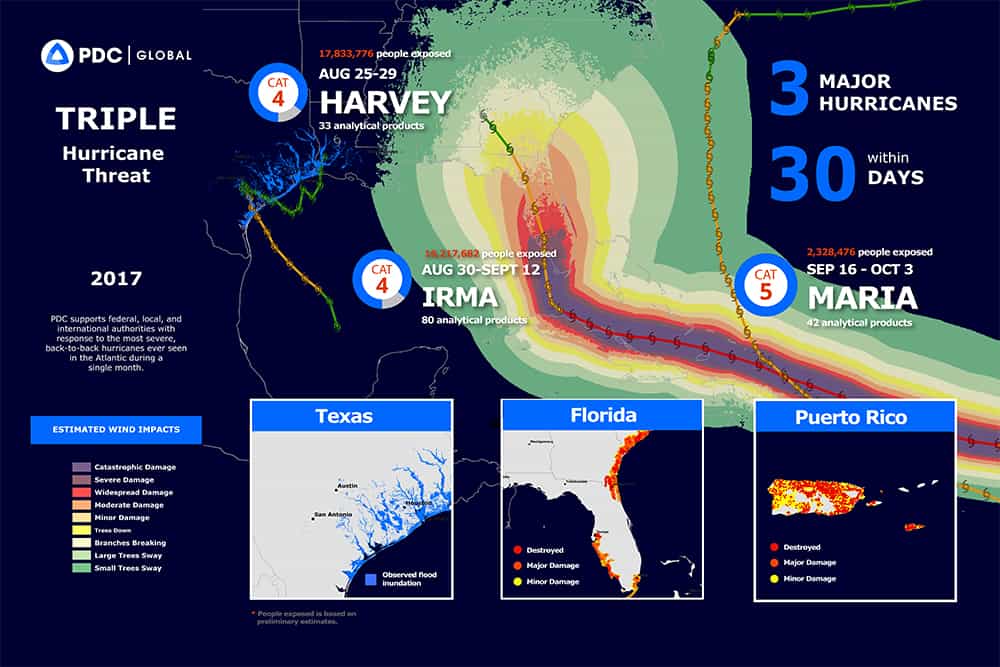 PDC-FEMA team up during record-breaking Atlantic Hurricanes
PDC teams up with FEMA and other federal, local, and international authorities to create hundreds of analytical products and official reports to aid responders with the most severe, back-to-back month of Atlantic hurricanes on record.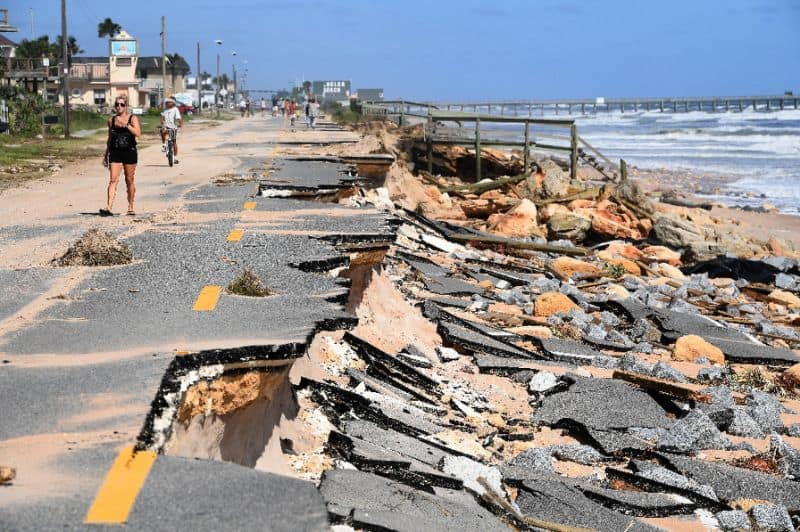 PDC aids response to 63 major hazards globally
PDC continues to expand international support, producing 450-plus analytical products to guide life-saving activities supporting preparations, response, and recovery for more than 63 major hazards worldwide.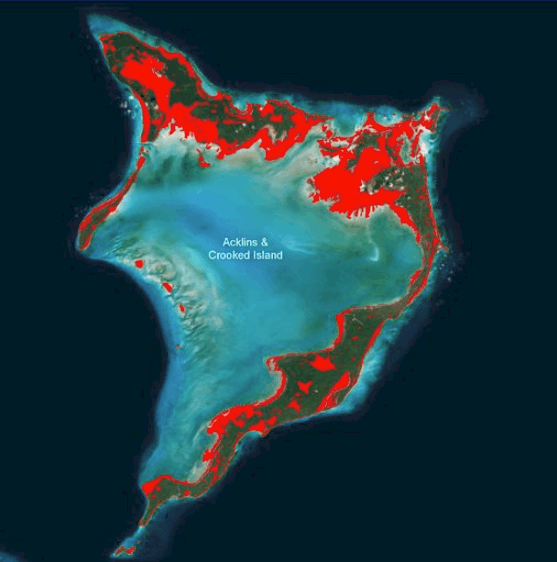 PDC aids response to Major Hurricane Matthew
PDC provides real-time analysis of potential impacts, needs, and damages as Category 5 Hurricane Matthew makes its way across the Caribbean and into the U.S. east coast of Florida.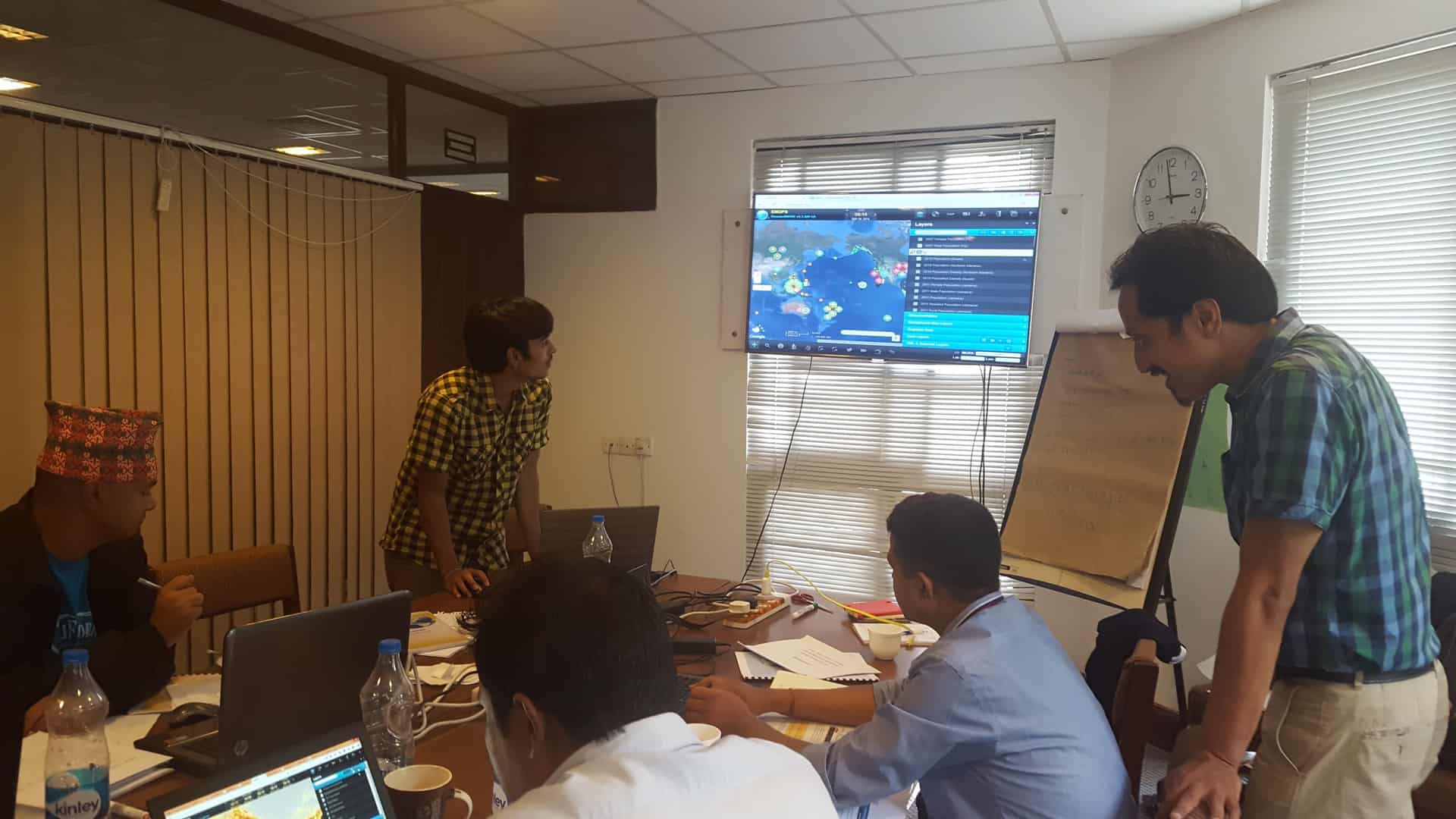 PDC and Nepal partner on NepalAWARE
PDC and Nepal agree to NepalAWARE project, a new DisasterAWARE-based system to aid the government with disaster risk reduction goals and increasing national capacity as well as decision-making effectiveness.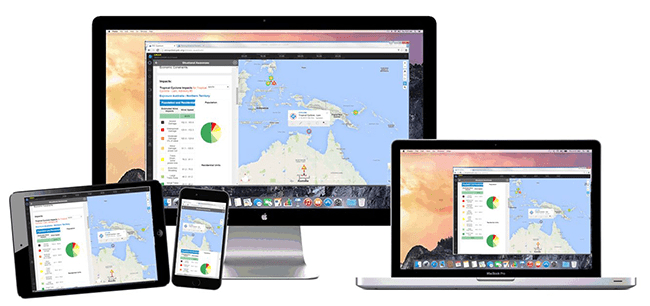 DisasterAWARE® 6.0 greatly expands capabilties
New features include touch friendly interface, compatibility with mobile devices, offline mode, bookmark sharing, data file exchange, user data imports, Hazus model advancements, wildfire warnings, and more.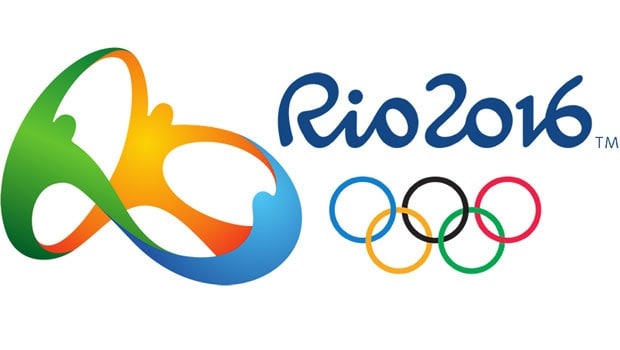 PDC supports public safety during 2016 Olympics
PDC helps public safety agencies utilize DisasterAWARE capabilities during the 2016 Rio de Janeiro Olympics, providing a common operating picture and platform for sharing information as thousands of visitors flooded into the city.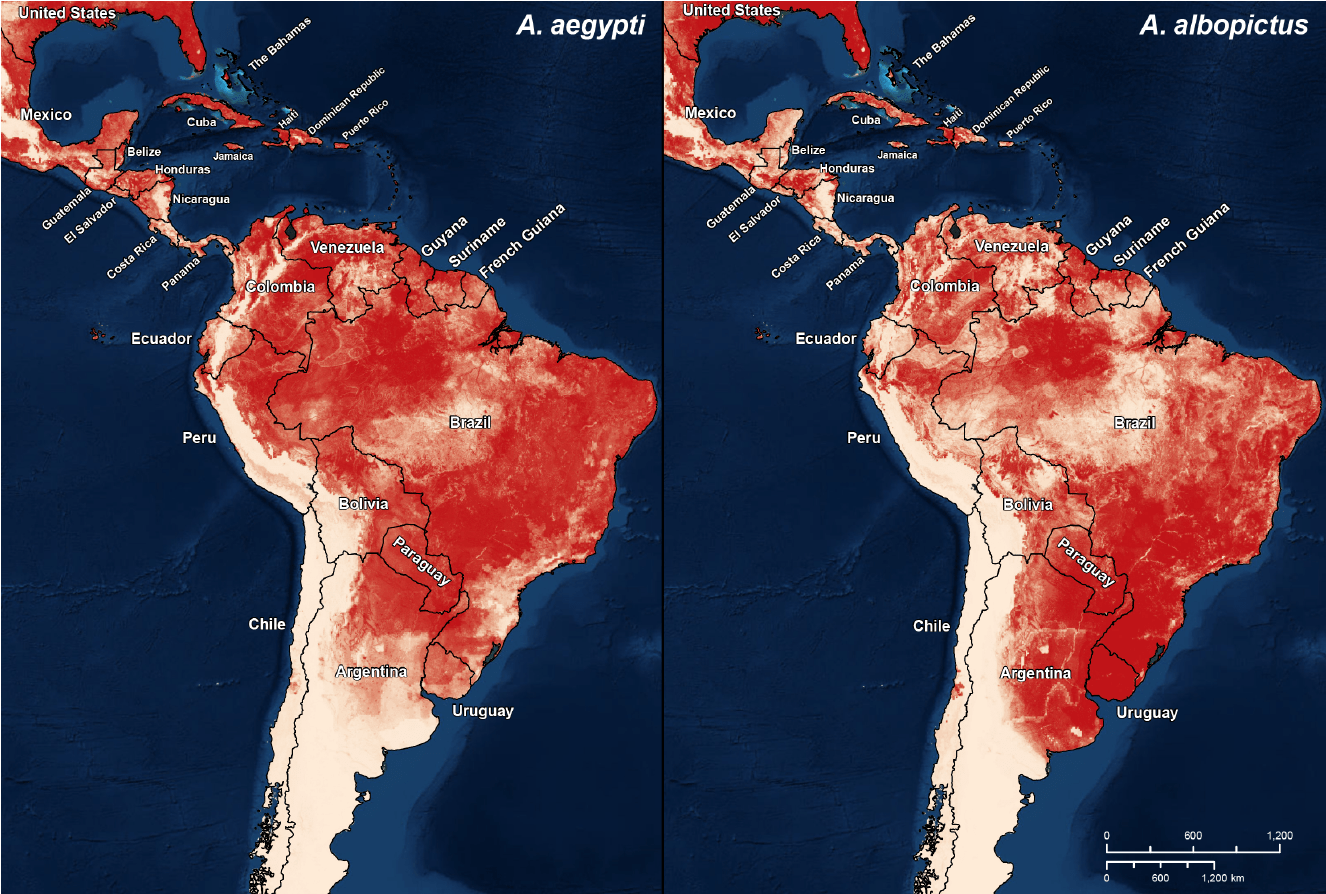 PDC assists with analysis of Zika virus epidemic
PDC helps government and health agencies track and coordinate response to the spread of the Zika virus during the 2016 Rio De Janiero Olympics when an explosive outbreak spread through the region.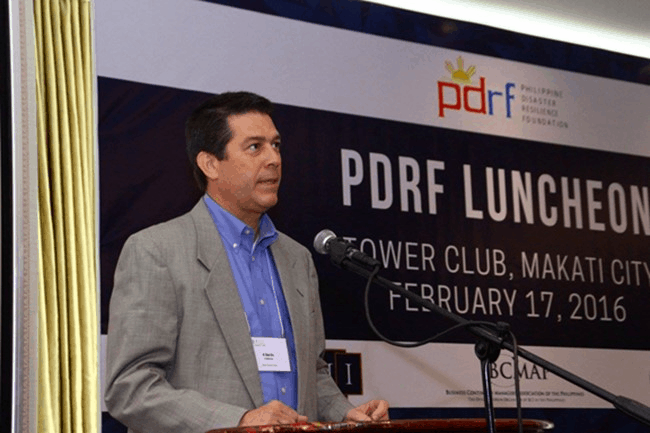 DisasterAWARE® is on the horizon for the Philippines
As the Philippines begins development of a new disaster recovery facility—the product of public-private partnerships to increase resilience—PDC has been identified to provide DisasterAWARE-based technology to support operations.
PDC aids response for 61 major hazards globally
PDC collaborates with numerous agencies worldwide, creating 400-plus analytical products to assist humanitarian relief during numerous cyclones, earthquakes, floods, and volcanic eruptions.

ASEAN chooses PDC for training assessment
PDC assists with capacity building initiative, helping ASEAN establish minimum standards and curricula for training in specific areas of disaster management.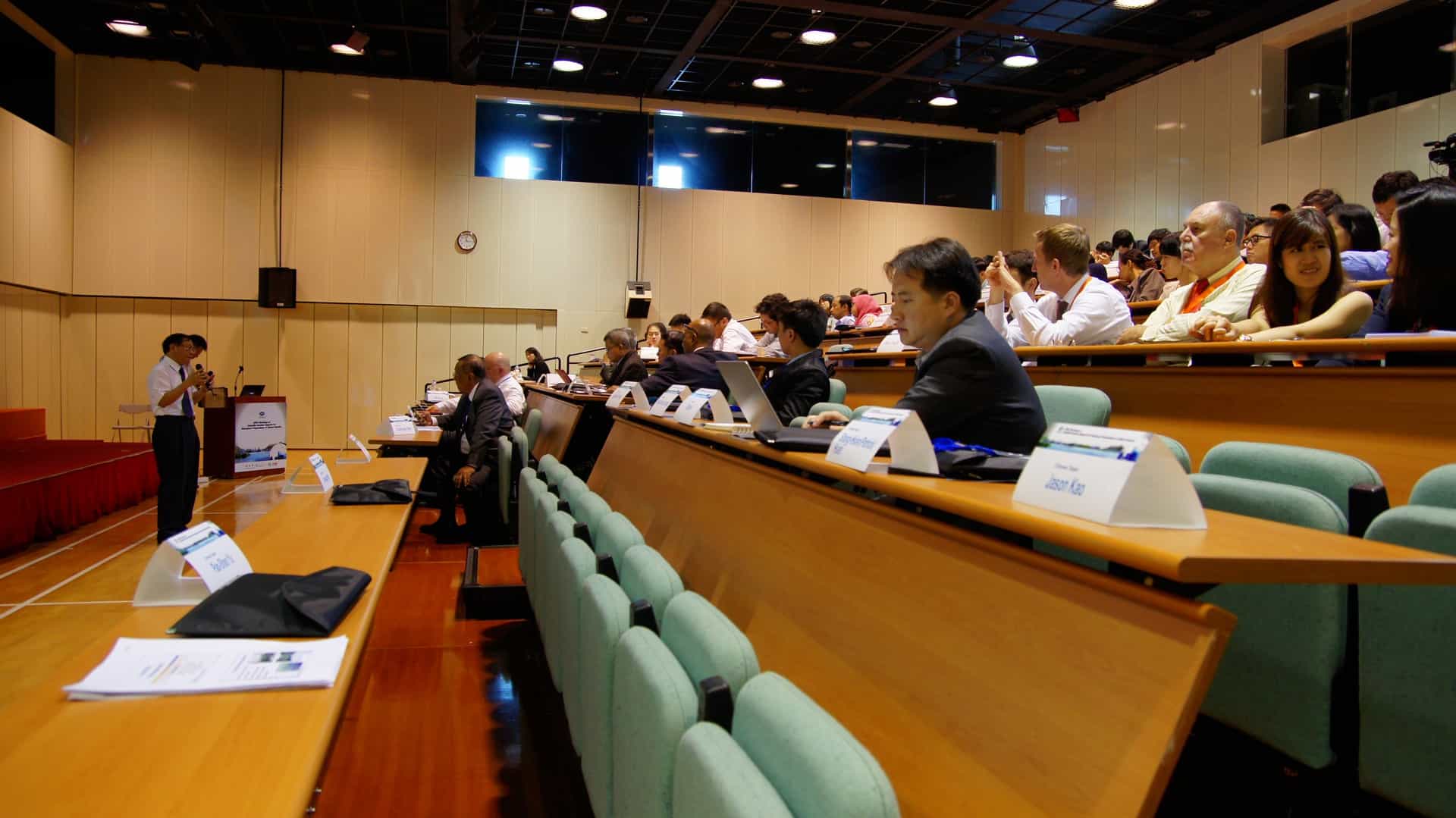 PDC expands collaboration with APEC
PDC and APEC team up to collaborate on two separate workshops aimed at strengthening the capacity of APEC economies to mitigate disasters and map hazards for supply chain resilience.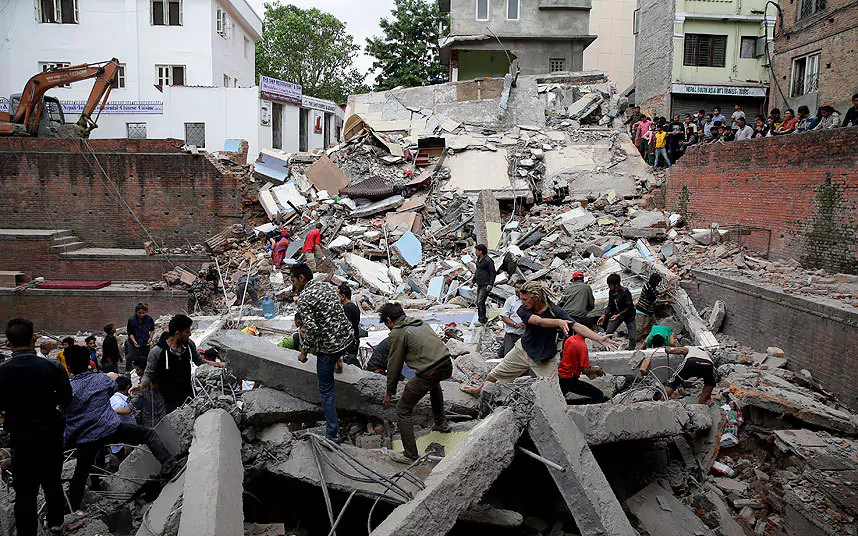 PDC aids Nepal responders after deadly M7.8 quake
PDC produces hundreds of analytical products, including initial damage and needs assessments, risk and vulnerability reports, and other decision making tools to aid search, rescue, and relief efforts.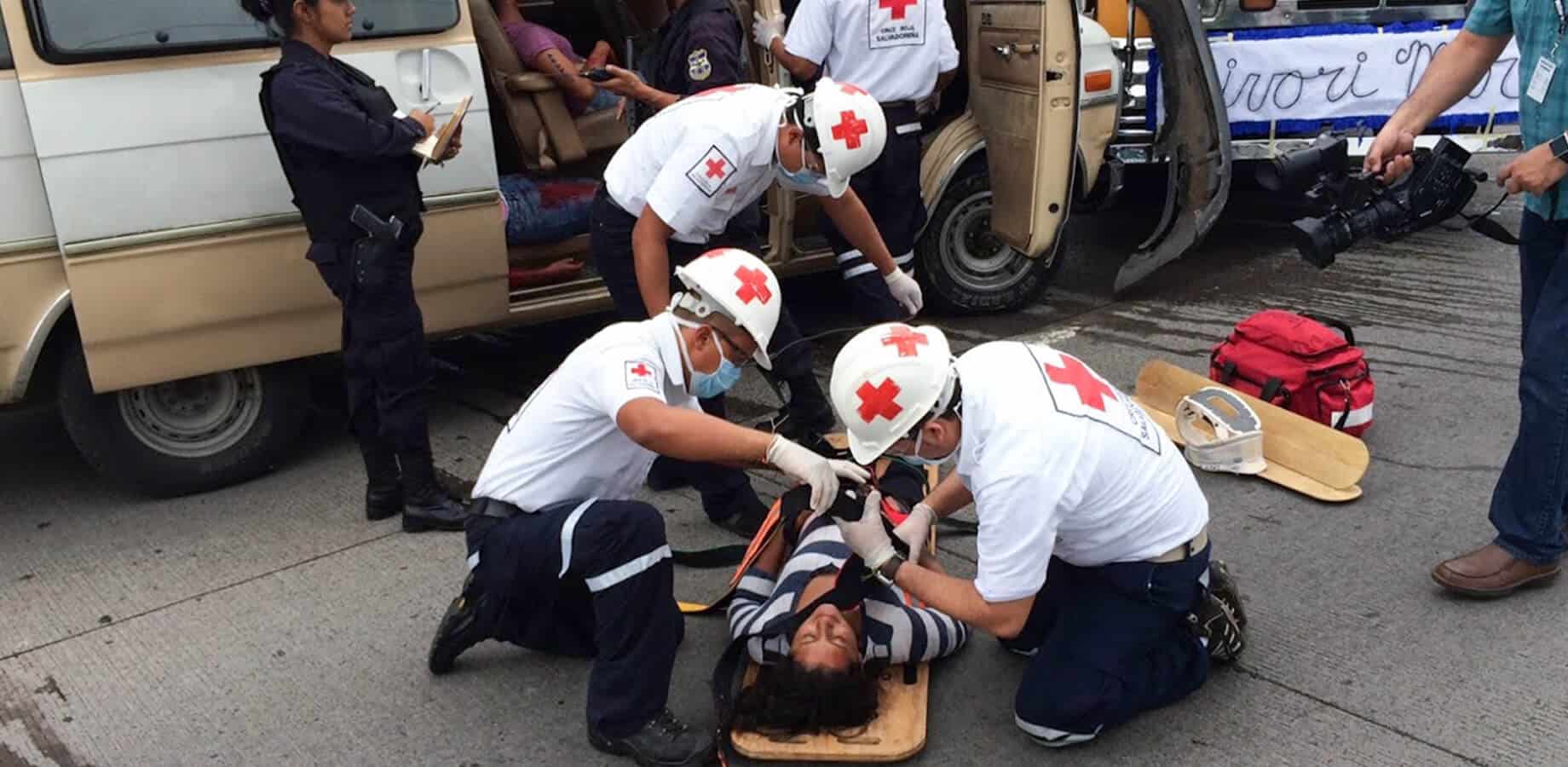 PDC supports 11 major exercises globally
Eleven major exercises are supported by PDC at home and abroad. Locations include Haiti, Honduras, U.S. National Capital Region, California, Guam/Marianas, Philippines, Hawaii, and Caribbean.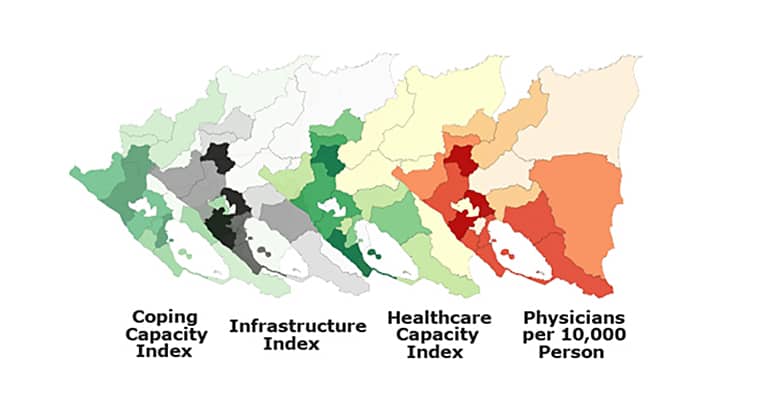 PDC begins NDPBA with four more countries
National Disaster Preparedness Baseline Assessment (NDPBA) provides scientific report and 5-year plan to help Honduras, Guatemala, Dominican Republic, and Jamaica prioritize actions to reduce risk and improve resilience.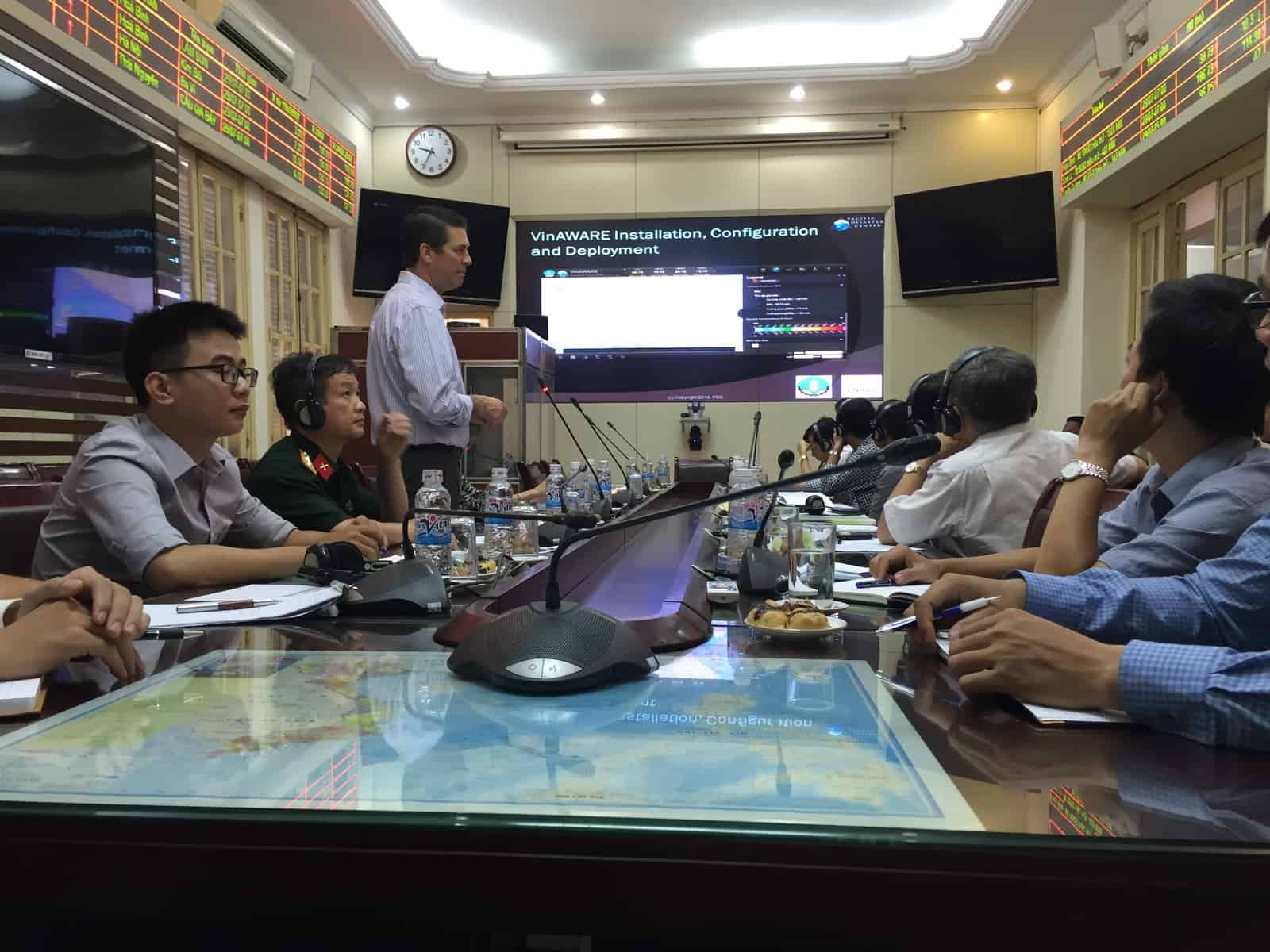 Vietnam and PDC launch VinAWARE
New system, based on Pacific Disaster Center's DisasterAWARE platform, strengthens Vietnam's early warning capacity, hazard monitoring, and disaster risk reduction capacity.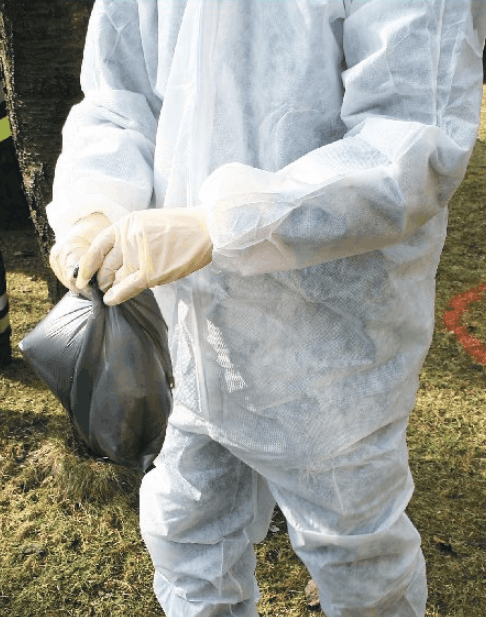 PDC releases new BioServ technology
PDC partners with Centers for Disease Control, the World Health Organization, and other agencies to release new DisasterAWARE technology to help map the outbreak of diseases, population distribution, and related information.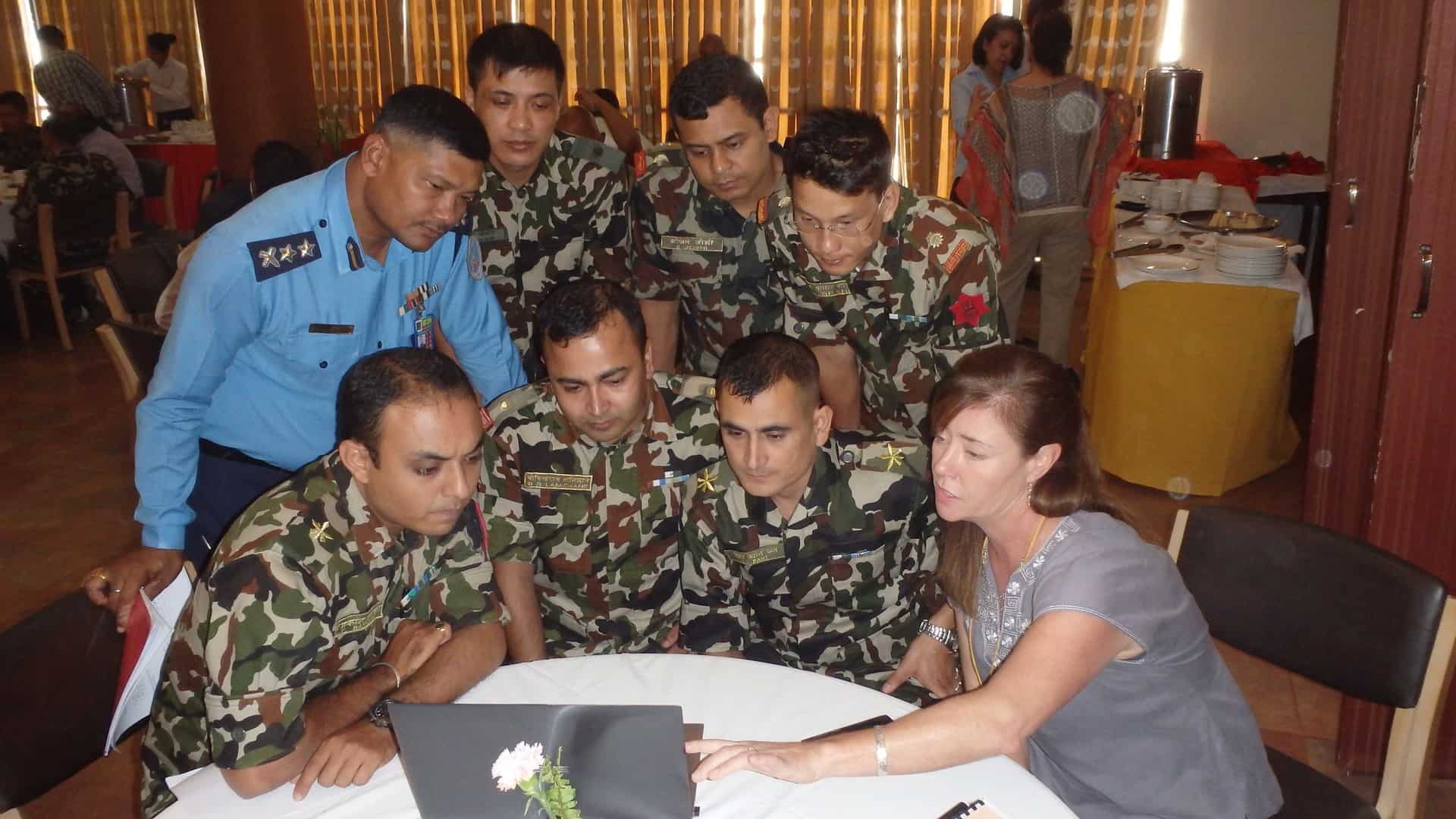 Nepal exercises preparedness with PDC
Government of Nepal tests disaster response plans using DisasterAWARE as part of joint partnership with PDC to build its National Disaster Response Framework (NDRF).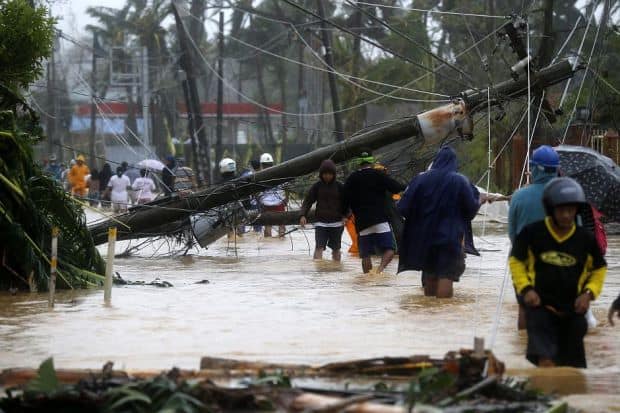 PDC supports response to global hazards
PDC provides analytical products and DisasterAWARE technology during worldwide hazards including an Ebola outbreak, Atlantic and Pacific tropical cyclones and typhoons, earthquakes in Chile and the U.S., and many more.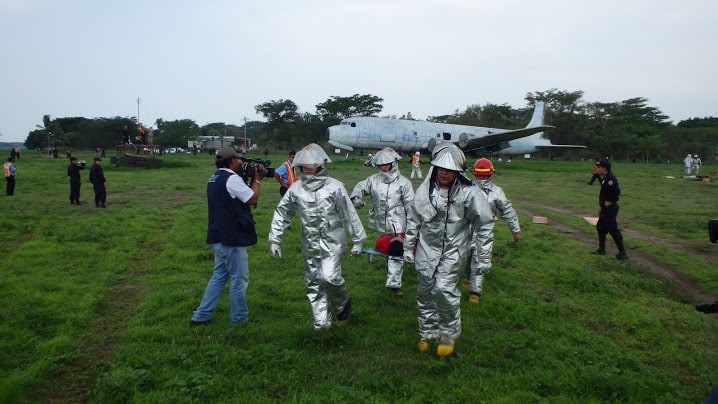 PDC supports international preparedness exercises
PDC helps strengthen regional collaboration between Central American and Caribbean nations during full-scale disaster preparedness exercises simulating realistic hazard events.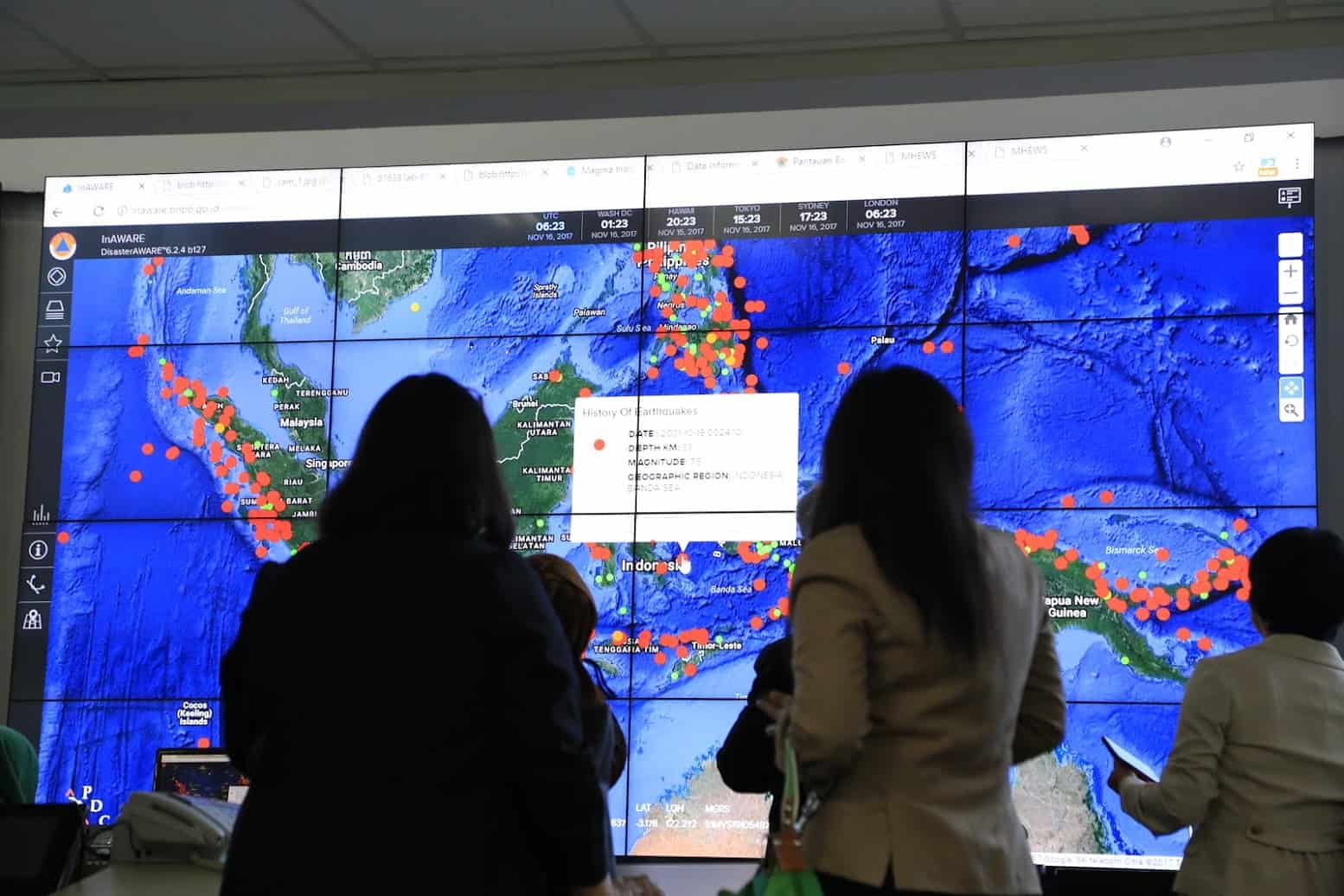 Indonesia and PDC launch InAWARE
Indonesia boosts early warning, hazard monitoring, and disaster risk reduction capacities, launches InAWARE system based on PDC's DisasterAWARE platform.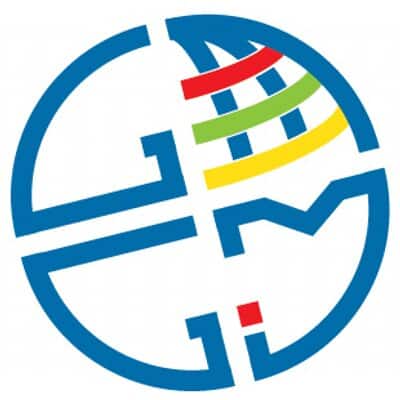 United Nations sponsors PDC as guest speaker
PDC is sponsored as speaker at United Nations Initiative on Global Geospatial Information Management (UN-GGIM) Conference.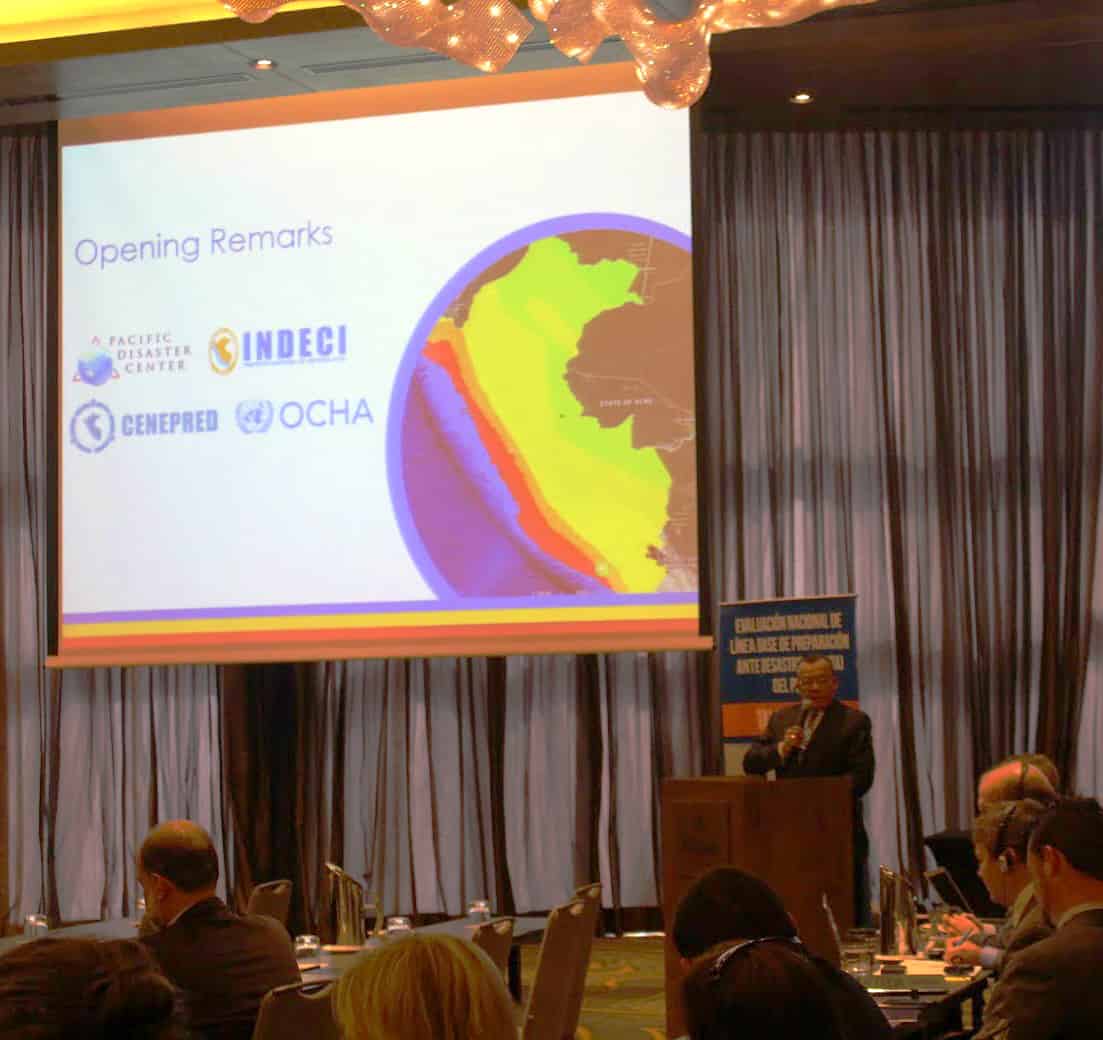 PDC launches NDPBA program
The National Disaster Preparedness Baseline Assessment (NDPBA) program is launched starting with the governments of Peru and El Salvador. Scientific assessment identifies components of disaster risk and includes a 5-year plan to achieve DRR goals.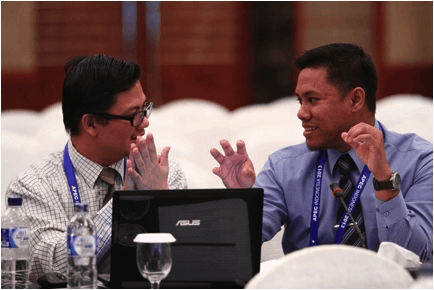 PDC presents DisasterAWARE® at APEC workshop
Workshop designed to strengthen participants' abilities to understand, collect, analyze, and use geospatial information in support of disaster management-related decision making.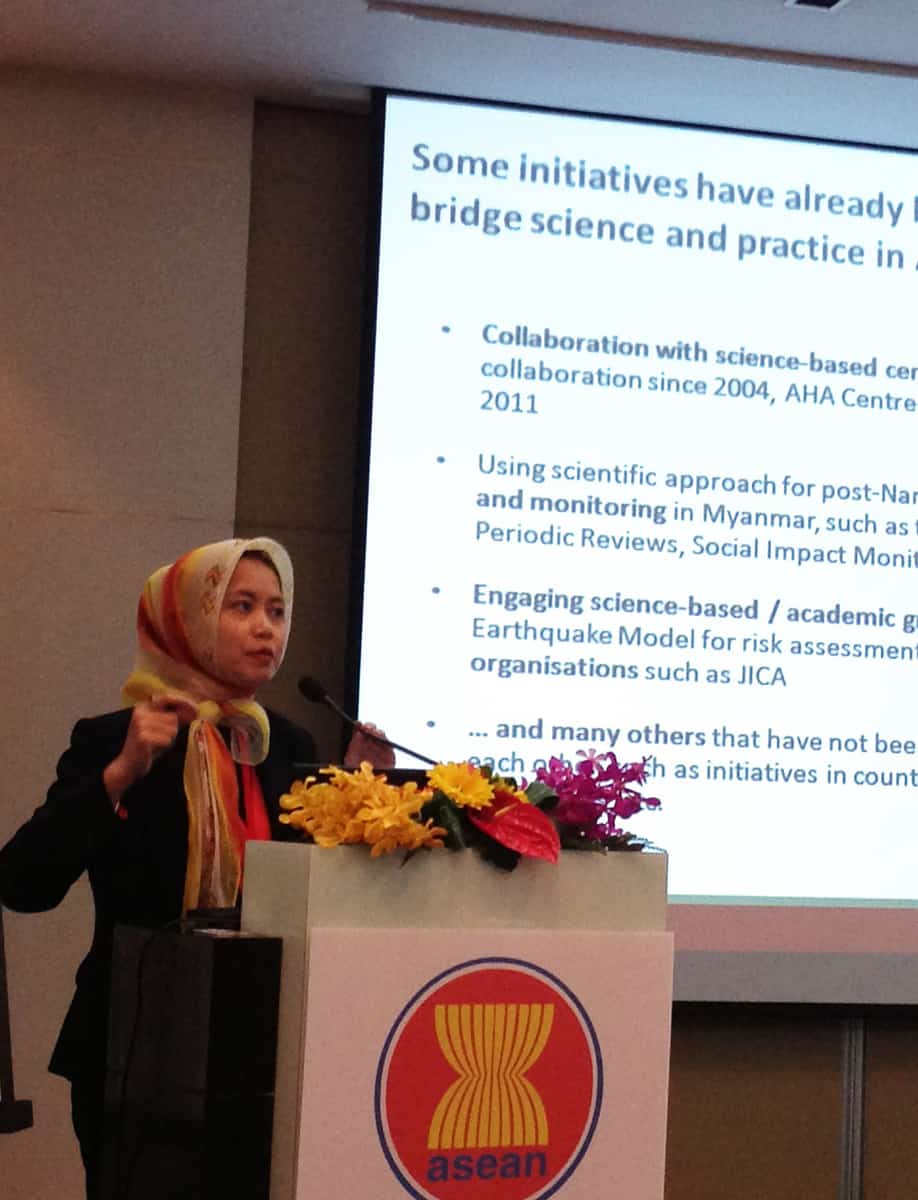 ASEAN invites PDC to present
PDC presents at Capacity Building Forum attended by UNISDR, World Food Programme, and other international organizations.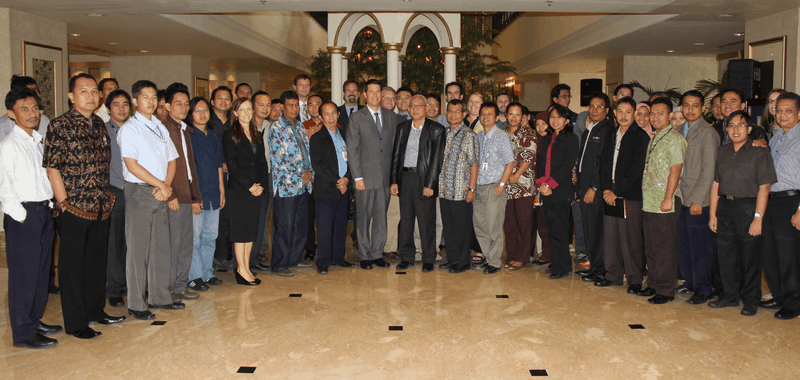 PDC-Indonesia partner on InAWARE
PDC begins devlopment of InAWARE, Indonesia's version of DisasterAWARE, for disaster management early warning and decision support for Indonesia's national disaster management agency BNPB.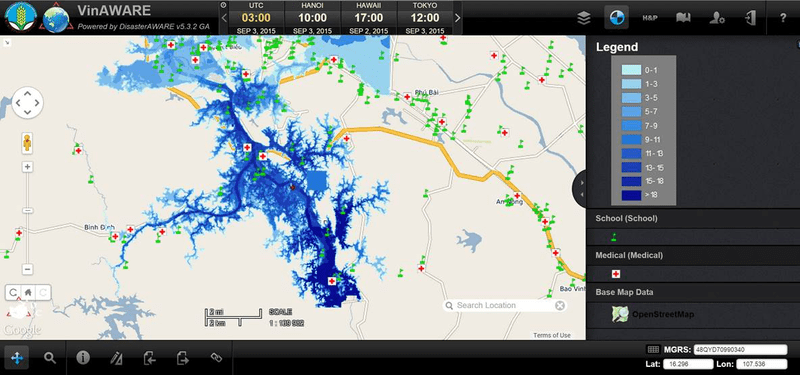 PDC-Vietnam partner on VinAWARE
USAID supports Phase 2 PDC-Vietnam VinAWARE project, based on PDC's DisasterAWARE platform, to continue disaster risk reduction and expand web-accessible decision support capabilities.
PDC presents at UNOCHA Workshop
PDC presents at UNOCHA Workshop on Strengthening Disaster Preparedness and Response Capacity in the Asia-Pacific Region.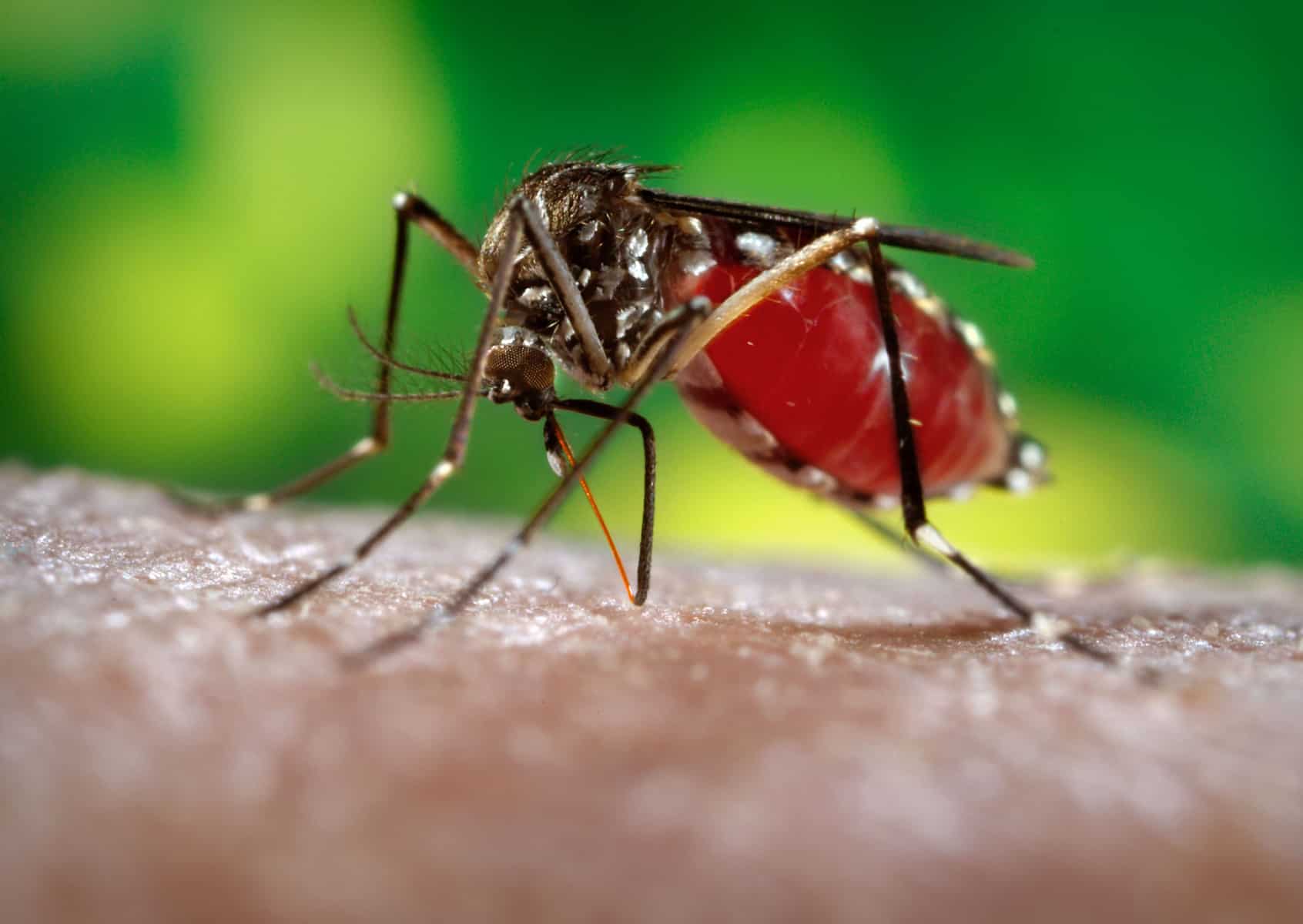 PDC activates real-time response support
PDC provides real-time situational analysis before, during and after impact of global disasters including M8.6 earthquake in Indonesia, tropical cyclones throughout the Atlantic and Pacific, Dengue fever outbreak and global flooding crises.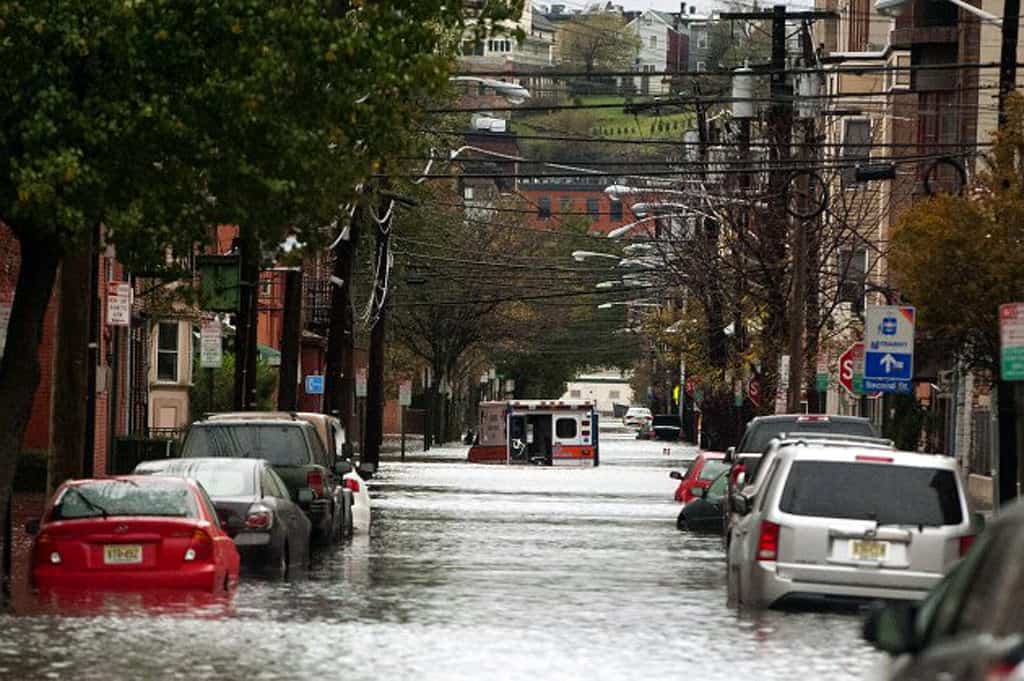 PDC supports Hurricane Sandy with real-time analysis
PDC provides real-time situational analysis of destructive Category 3 Hurricane Sandy.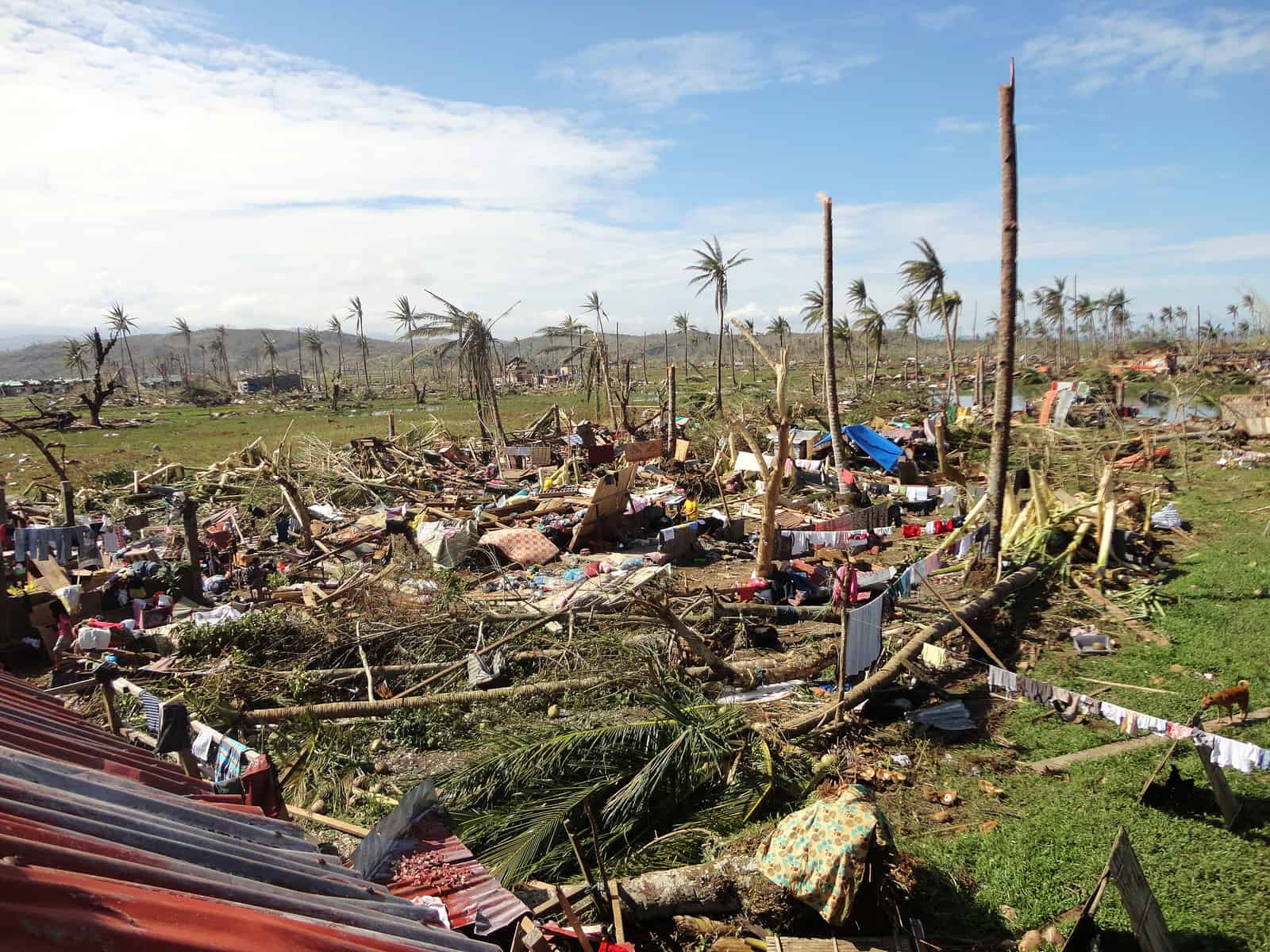 PDC named project manager for International Charter
For the first time, PDC is named project manager to manage requests during activation of International Charter supporting response to Super Typhoon Bopha.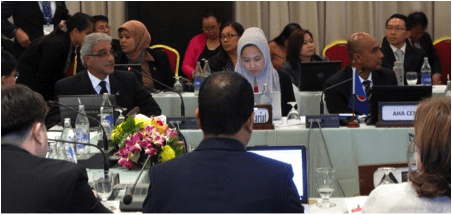 PDC-AHA Centre launch DMRS
A new Disaster Monitoring and Response System (DMRS) is launched in collaboration with PDC and the ASEAN Committee on Disaster Management (ACDM) for the AHA Centre.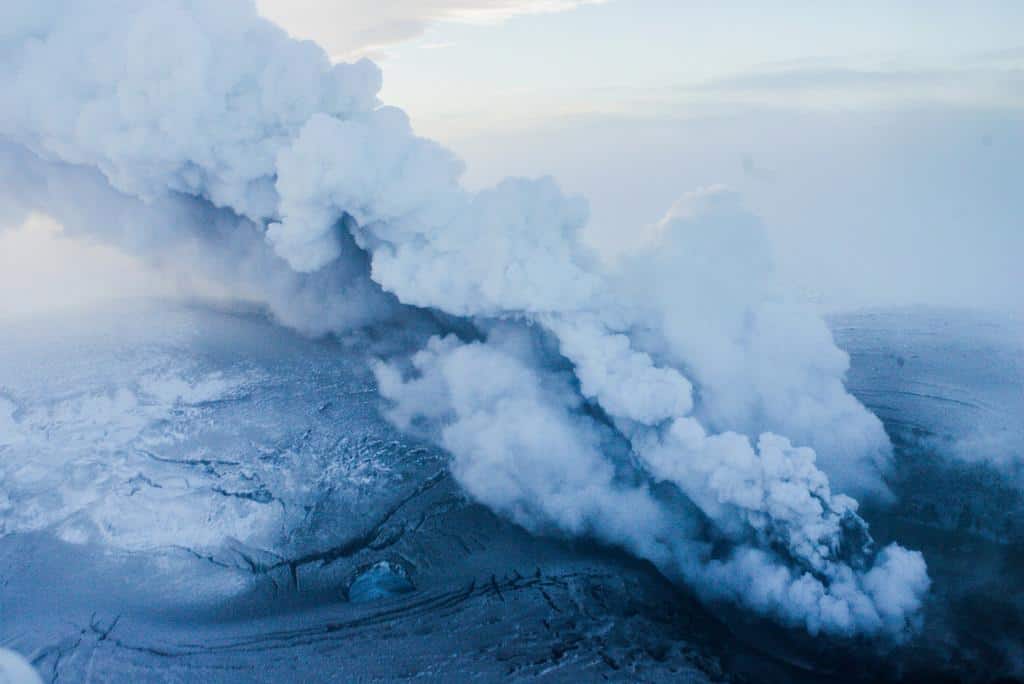 PDC supports response to global disasters
PDC monitors and supports response, relief, and recovery for Pacific, Atlantic, Gulf of Mexico cyclones, earthquakes in Chile and Peru, volcanic eruption in Iceland, and global flooding to name a few.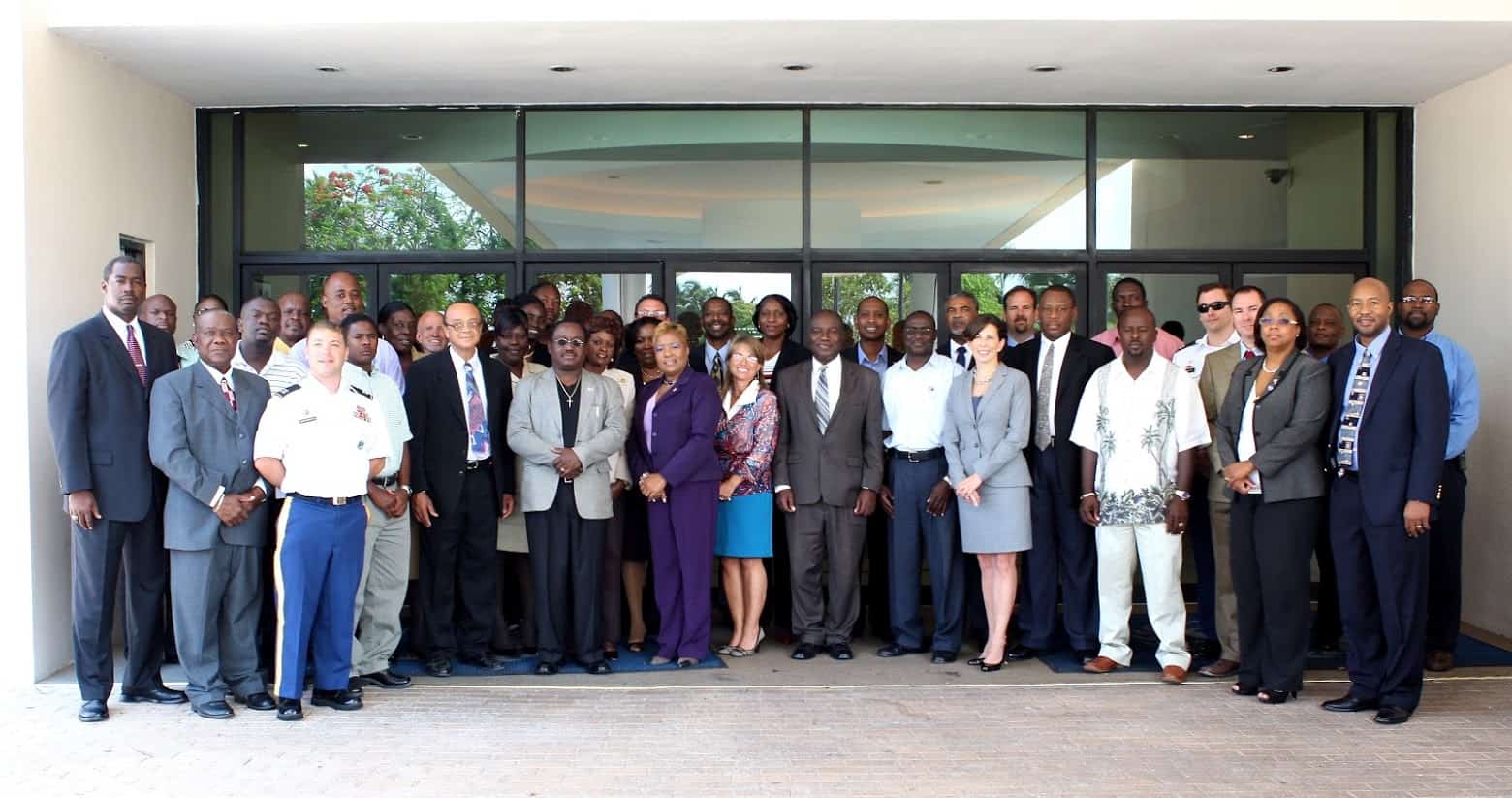 The Bahamas and PDC partner on preparedness
Capacity-building project aims to help disaster management practitioners and senior decision makers understand hazard exposure, to prepare for disasters, and reduce disaster risk.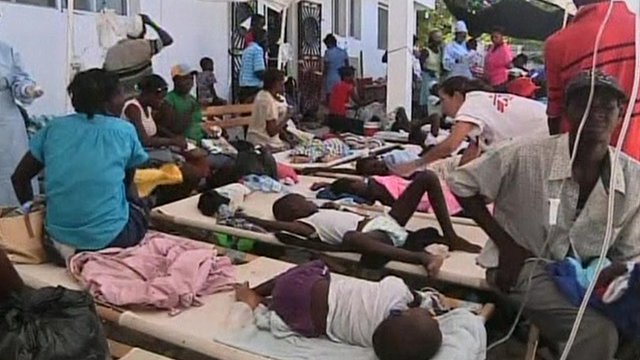 PDC assists with Cholera outbreak in Haiti
PDC partners with other worldwide organizations to support Haiti with tracking of the Cholera epidemic using DisasterAWARE one year following catastrophic earthquake.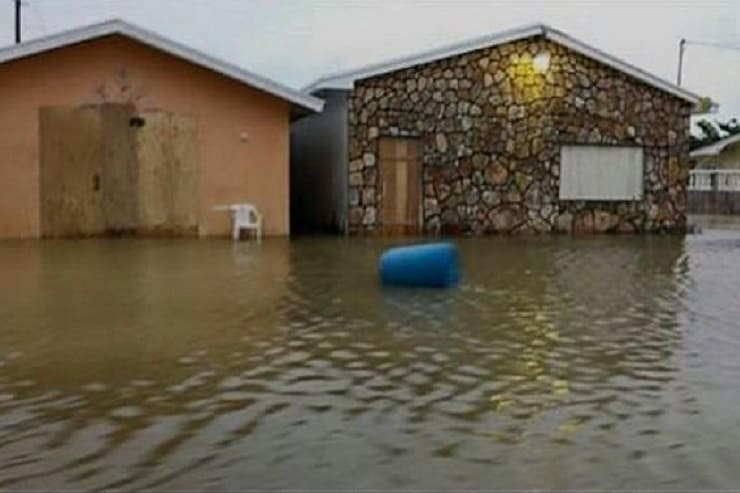 PDC supports relief workers worldwide
PDC provides critical decision support tools to aid humanitarian relief for typhoons in the Philippines and Taiwan, Vanuatu earthquake, cyclones in The Bahamas, and the catastrophic Haiti earthquake.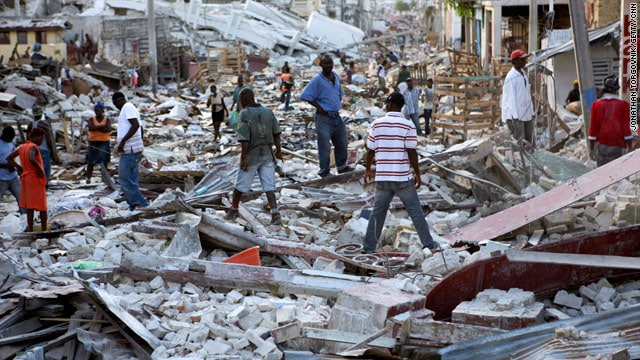 PDC supports response to catastrophic quake in Haiti
PDC provides long-term and wide-ranging support campaign for the devastating 2010 earthquake in Haiti. PDC provides impact, damage, and needs assessments as well as extensive situational analysis for relief workers.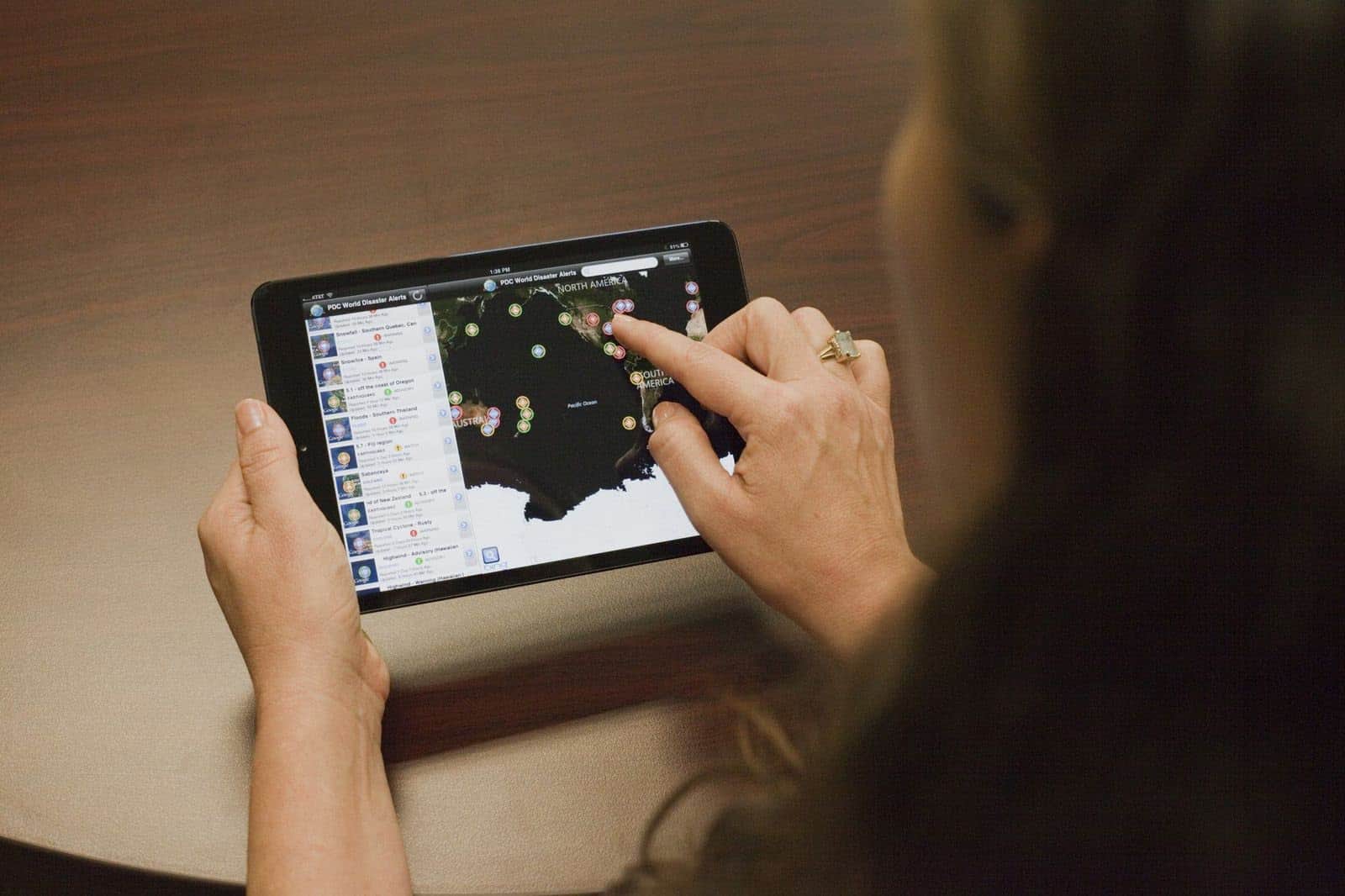 PDC launches Disaster Alert mobile app for the public
PDC launches the first version of the Disaster Alert mobile app, a multi-hazard mobile application for alerting the public of global hazards and helping people stay safe anytime, anywhere around the world.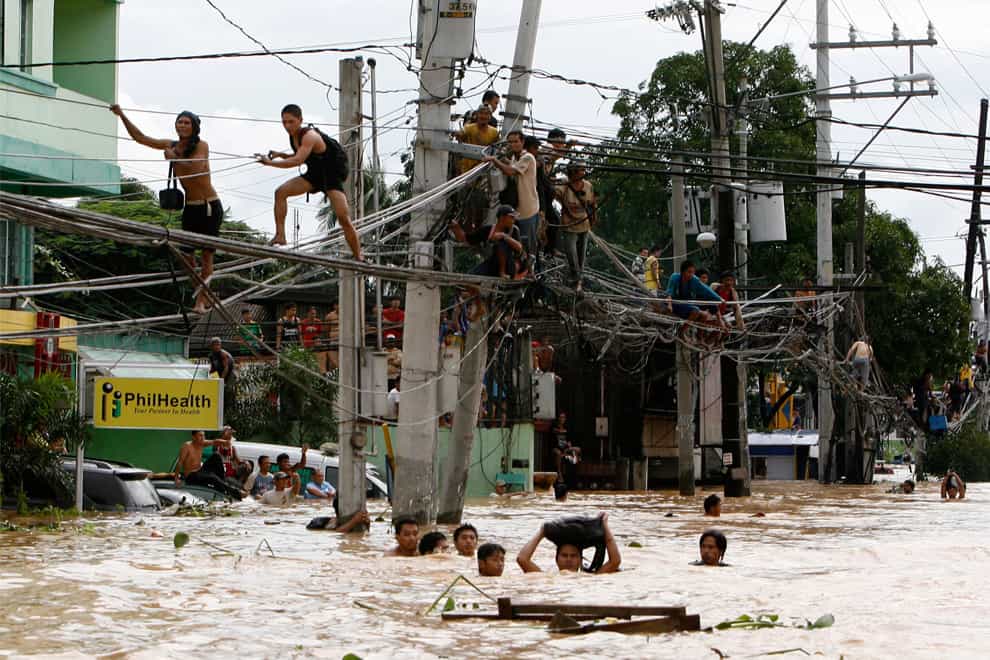 PDC assists with global catastrophes
PDC teamed up with international responders to assist with Swine Flu tracking products, U.N. aid to Manila following Typhoon Ketsan, and a M7.9 earthquake that hit Sumatra, Indonesia to name only a few.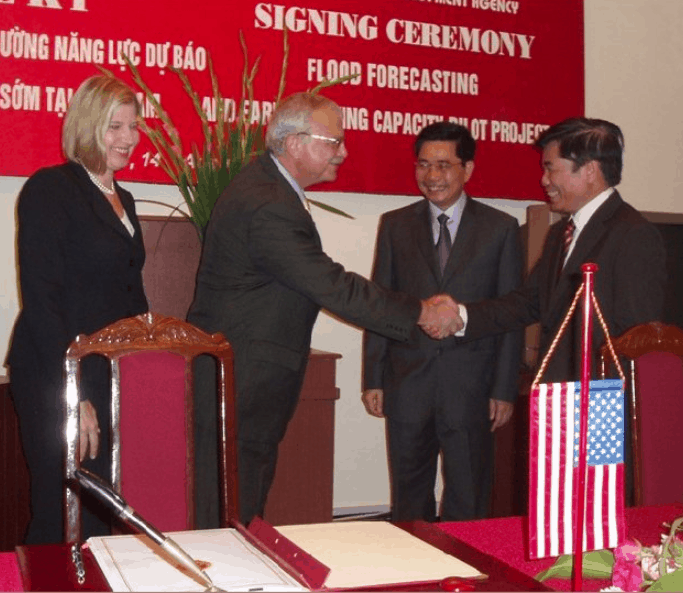 PDC-Vietnam begin flood modeling and early warning project
PDC-Vietnam flood modeling and early warning capacity pilot project kicked off in Vietnam.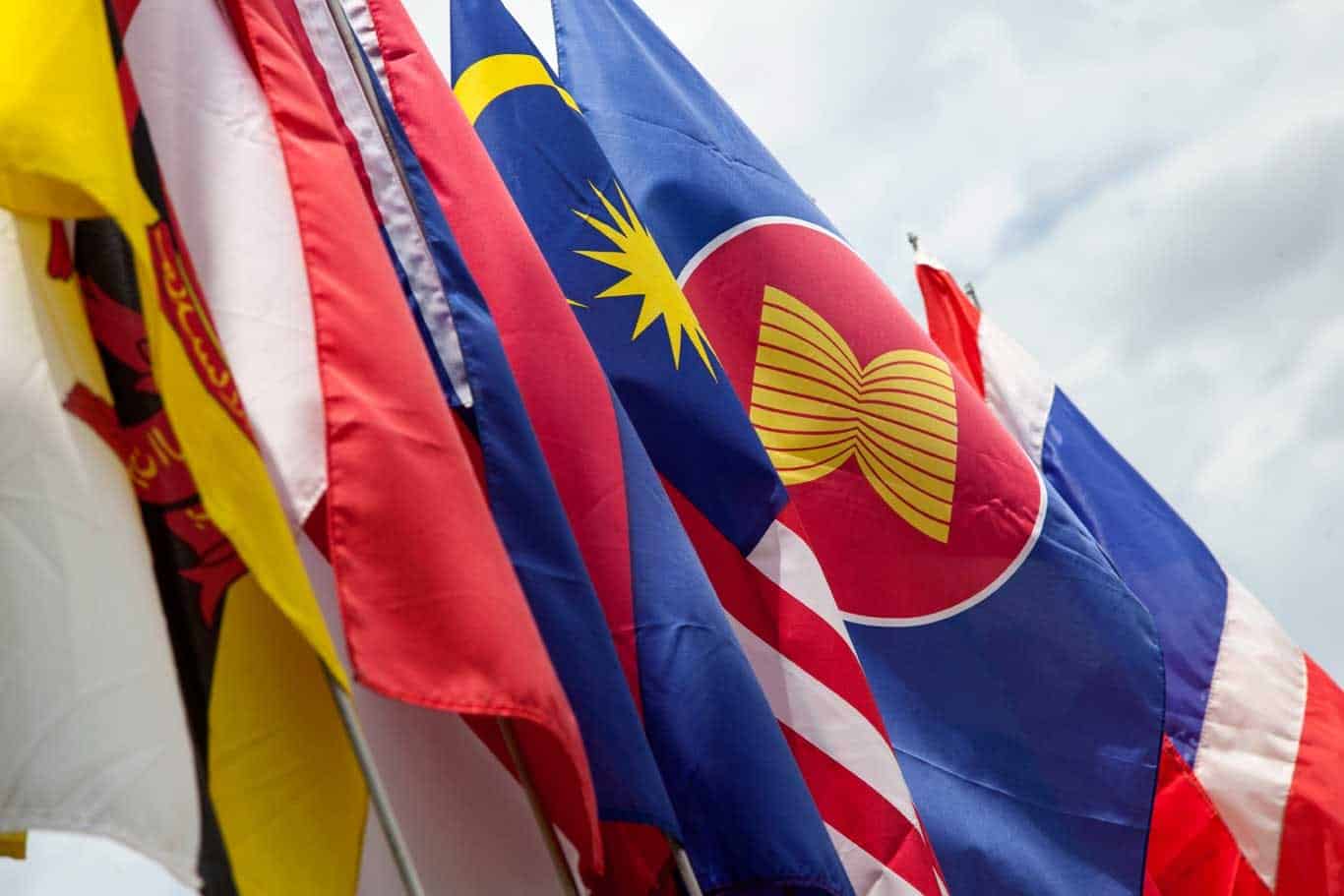 PDC continues longstanding collaboration with ASEAN
The week-long workshop was designated among the five top priority training activities under the ASEAN program for regional capacity building under the Hyogo Framework for Action.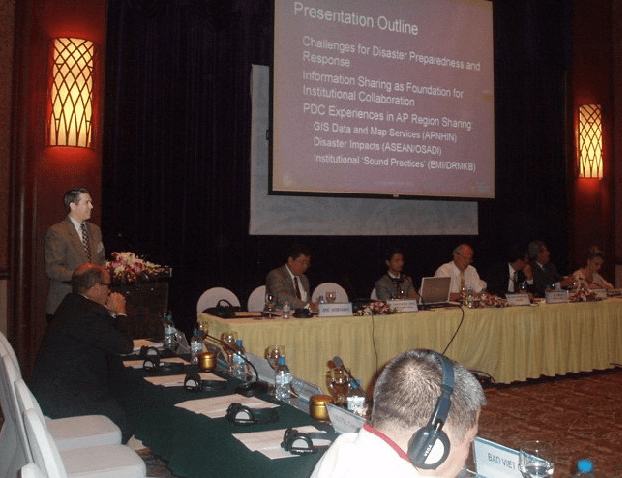 PDC co-chairs conference on APEC preparedness
PDC co-chairs conference on APEC preparedness, attended by 21 member-economies and key senior officials—representing 41 percent of the world's population and 55 percent of its GDP.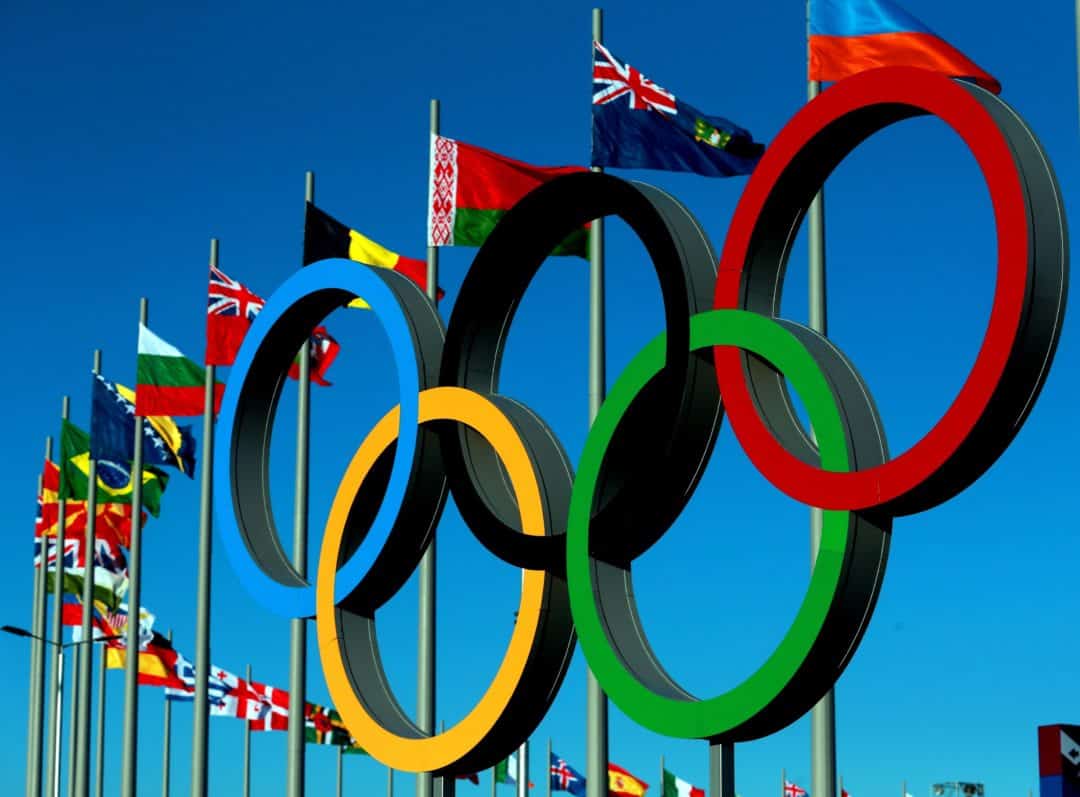 PDC supports 2008 Olympics safety
PDC provides several analytical and geospatial products to support public safety initiatives during 2008 Beijing Olympics.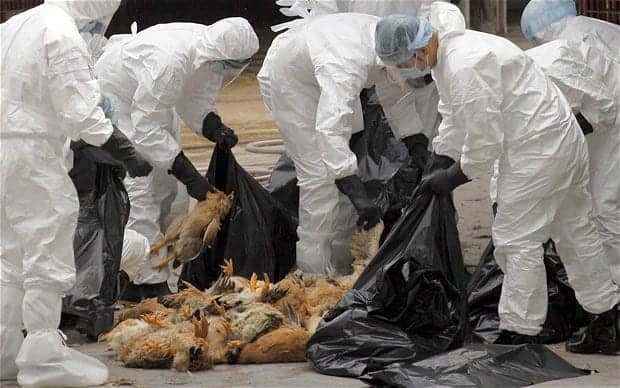 PDC supports response to disasters globally
PDC supports exercise to deal with Avian Influenza Pandemic, and assists with response efforts for Solomon Islands tsunami, devastating floods in Vietnam, and M8.4 earthquake in Indonesia.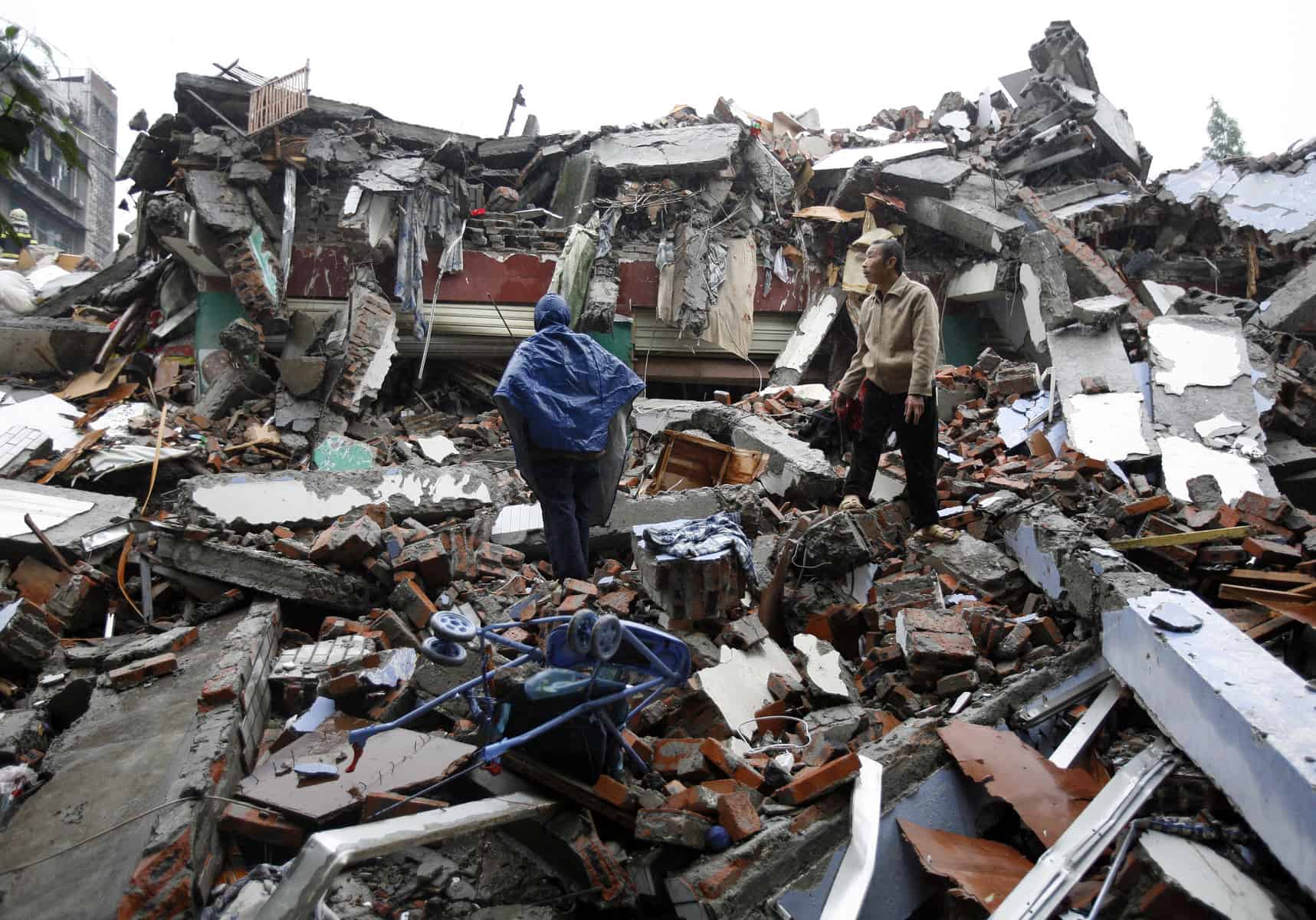 PDC provides support after M8.4 earthquake strikes Indonesia
PDC provides response support services and products to aid relief efforts after a magnitude 8.4 earthquake strikes the Indian Ocean near Sumatra.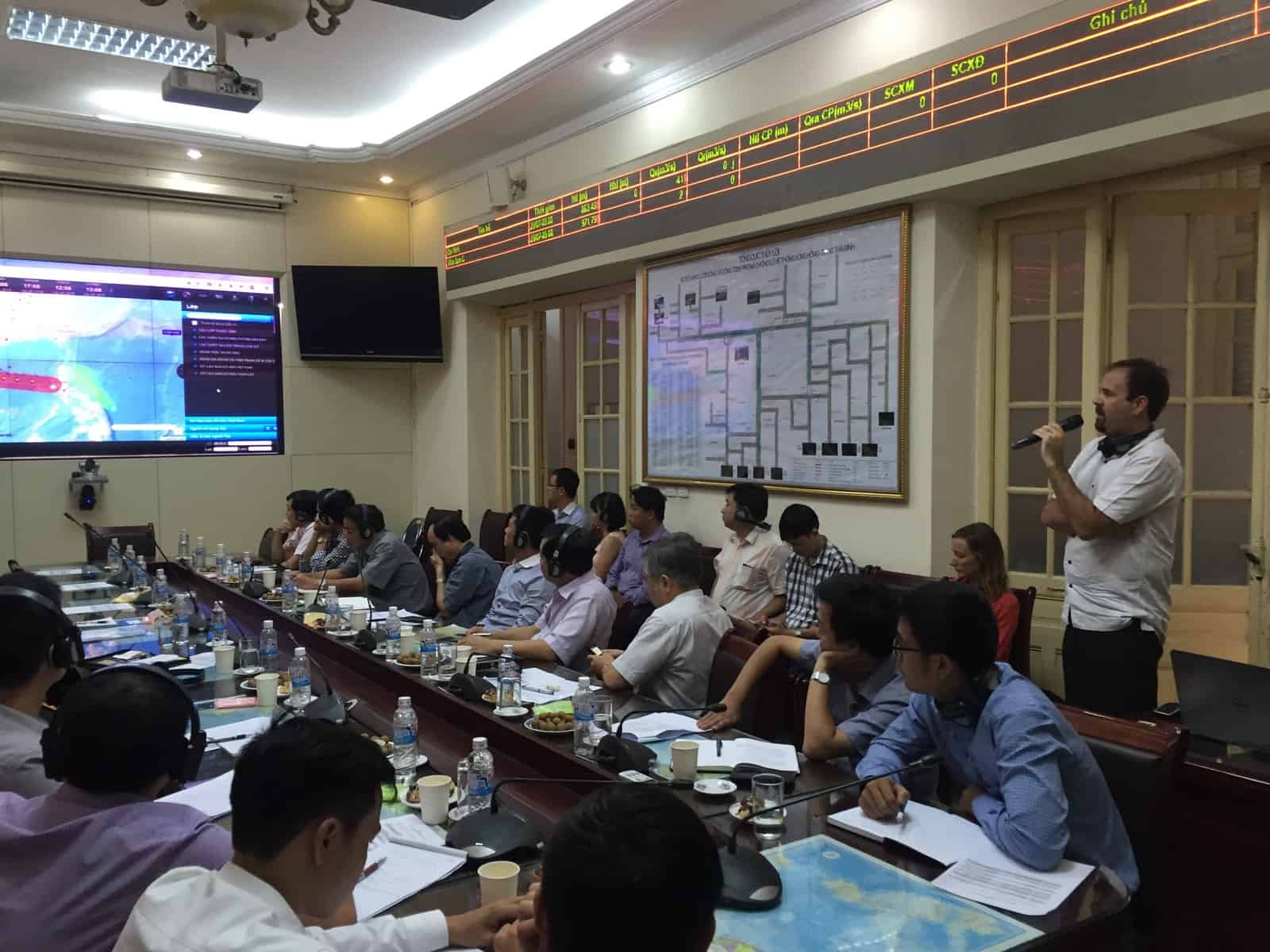 PDC develops Vietnam decision support system prototype
PDC collaborates with Vietnam on custom DisasterAWARE hazard monitoring prototype for future disaster center.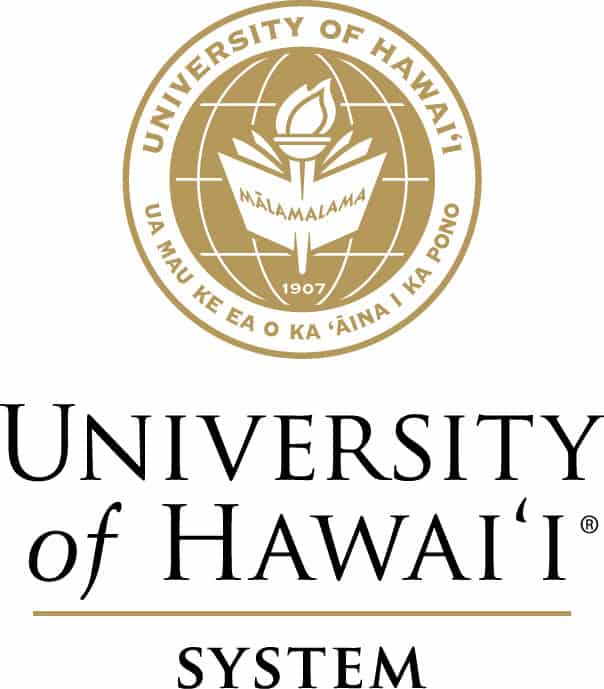 University of Hawai'i becomes PDC's new managing partner

The University of Hawai'i becomes the Managing Partner of PDC with a new strategic vision for providing global disaster management tools, datasets, and support capabilities.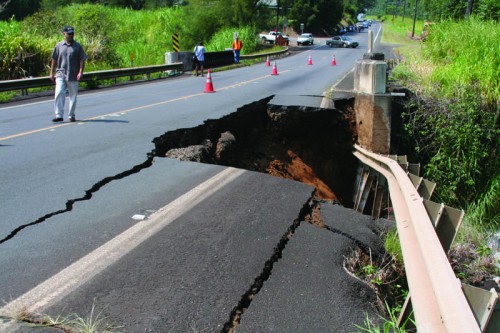 PDC supports response for numerous hazards
PDC provides support following the Kiholo Bay Earthquake, just west of the Big Island of Hawaii, Hawaiian island flash flooding, Philippines Leyte landslide disaster, Central Pacific Cyclones , and numerous other hazards.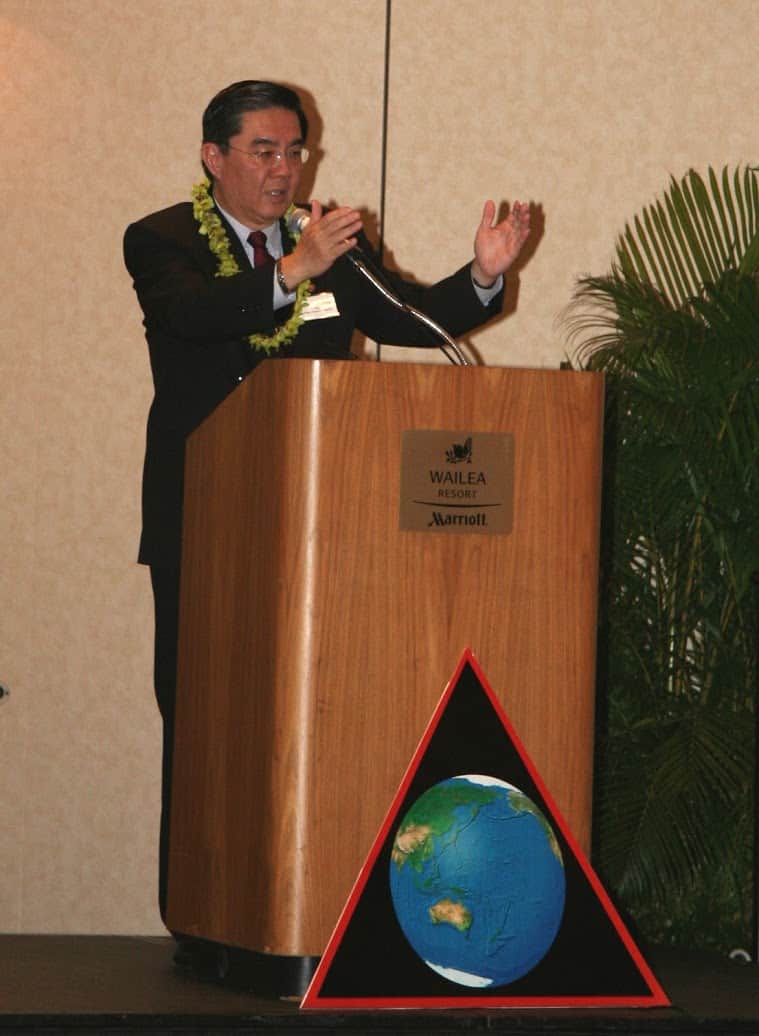 PDC hosts worldwide natural disaster policy forum
PDC hosts international forum, Mega Disasters–A Global Tipping Point in Natural Disaster Policy, Planning, and Development, attended by NOAA, UNOCHA, ASEAN, and officials from the U.S. and numerous Pacific nations.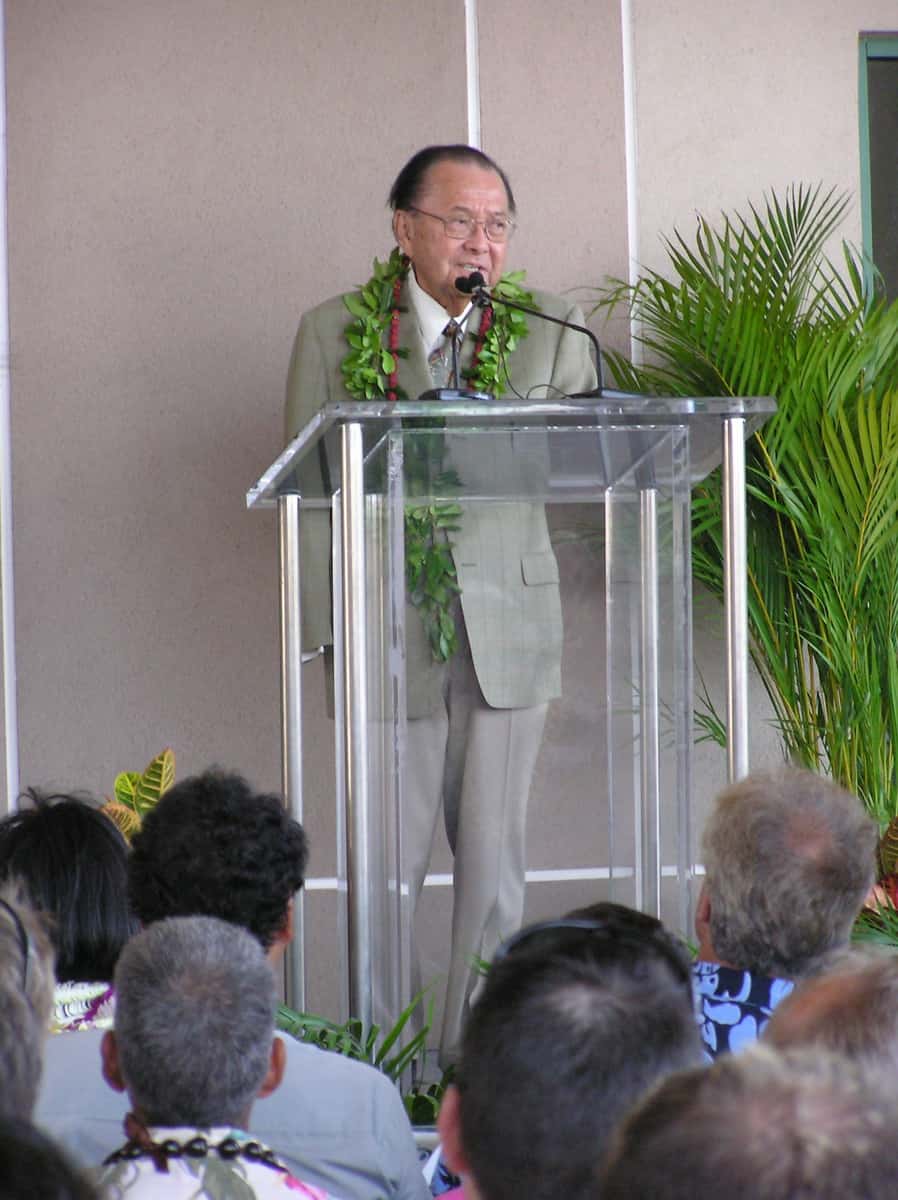 Senator Inouye speaks about PDC's global impact
"We are now providing early warning systems in Southeast Asia for tsunamis. They didn't go to Moscow. They didn't go to Beijing. They didn't go to Washington or Paris. They came here because we have the expertise. Now, PDC is worldwide."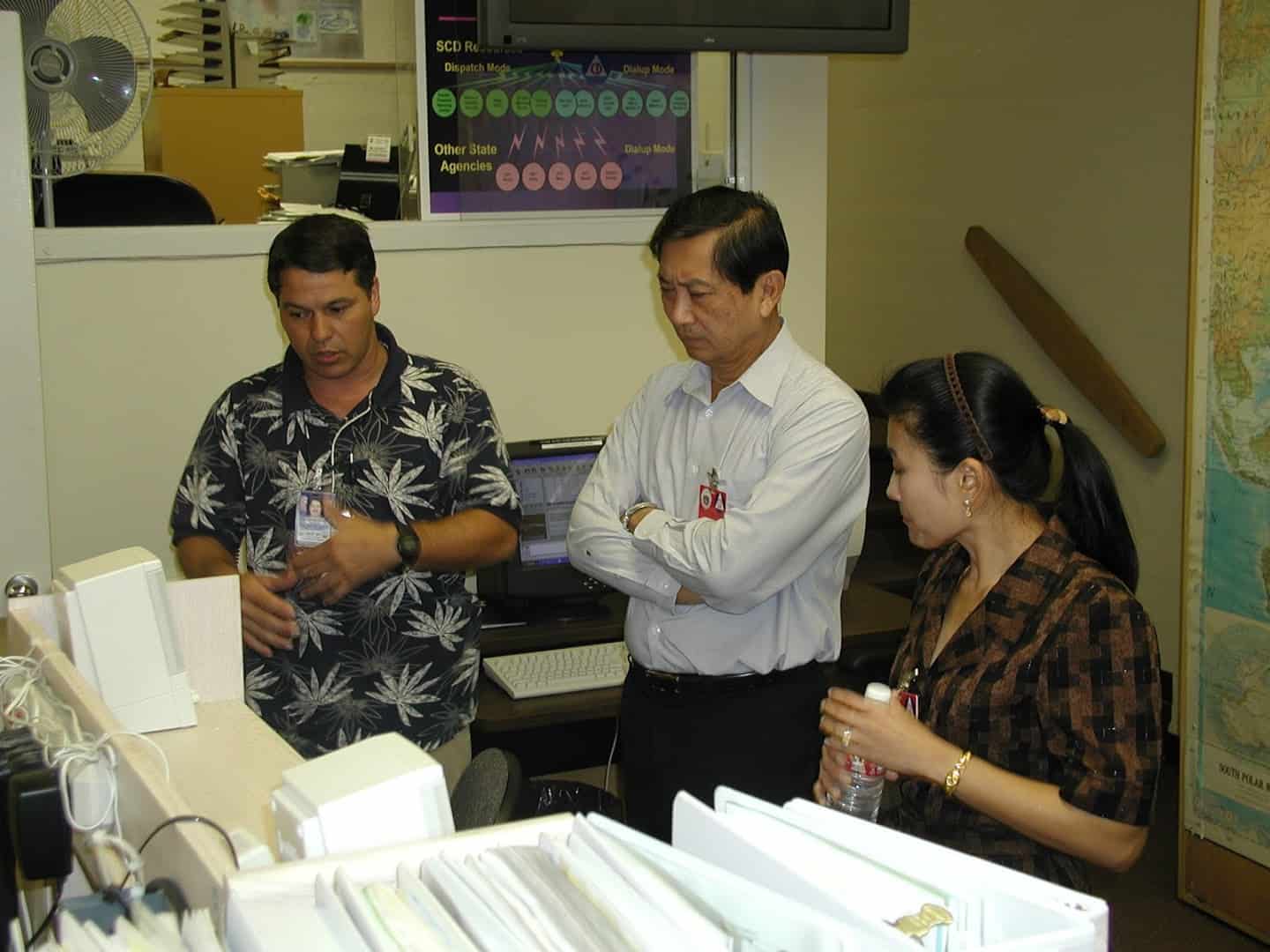 PDC begins Early Warning Technology project with Thailand
U.S. Trade and Development Agency funds technical assistance for PDC to establish tsunami early warning capabilities for the Kingdom of Thailand.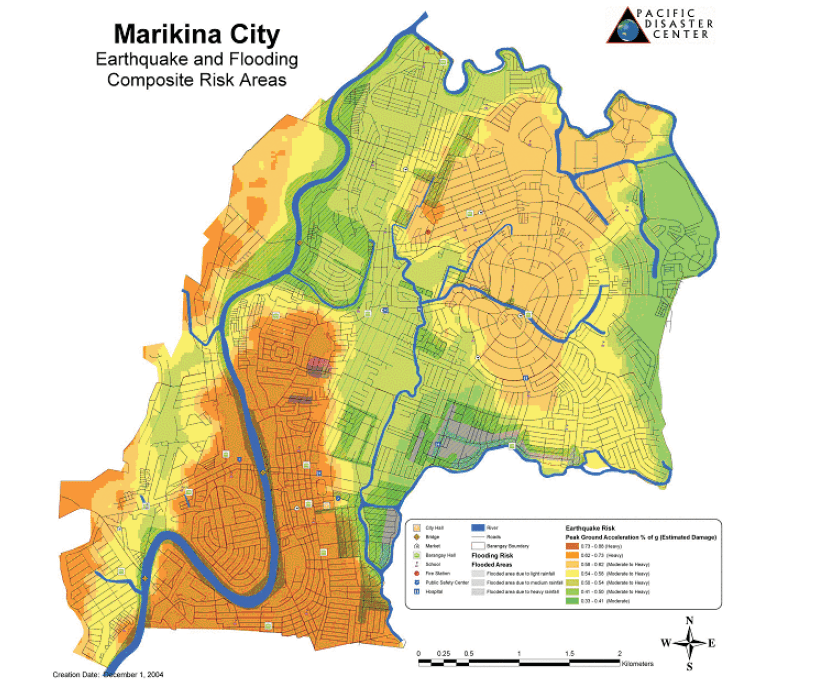 PDC assesses Risk and Vulnerability throughout Pacific Islands
PDC provides Risk and Vulnerability Assessments in American Samoa, Marikina City and Metro Manila, Philippines, and for other Pacific Island nations.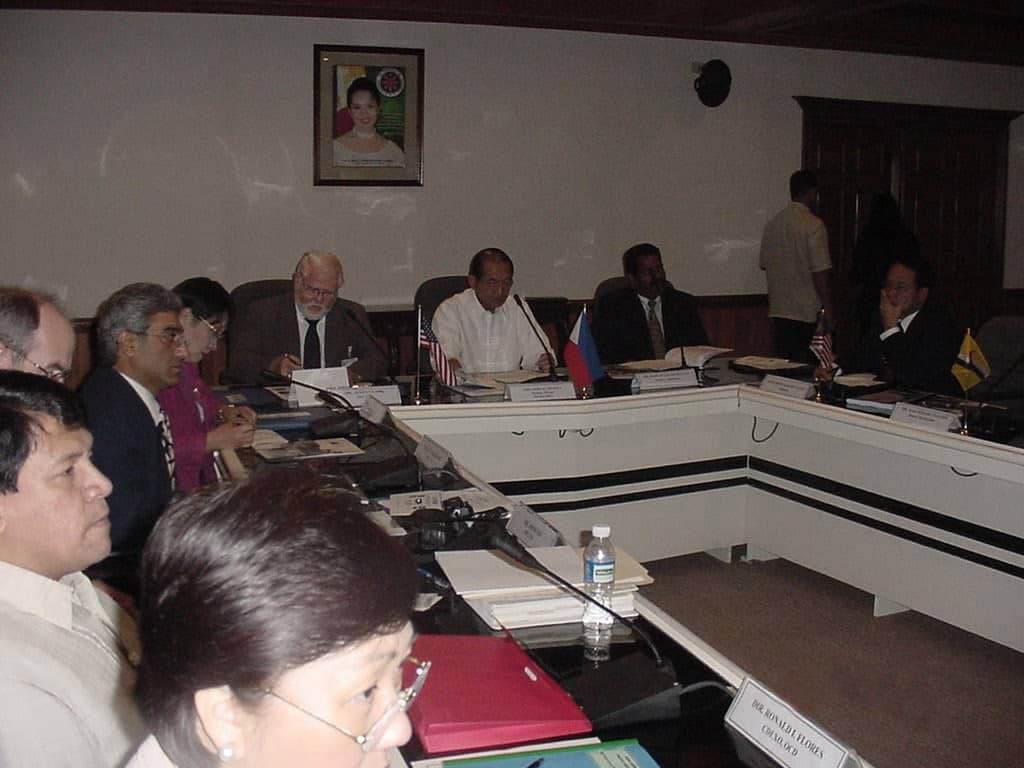 PDC-ASEAN collaborate on new disaster information initiative
PDC collaborates with the Association of Southeast Asian Nations, resulting in the creation of an unprecedented 10-nation Disaster Information Sharing and Communication Network (ASEAN DISCNet).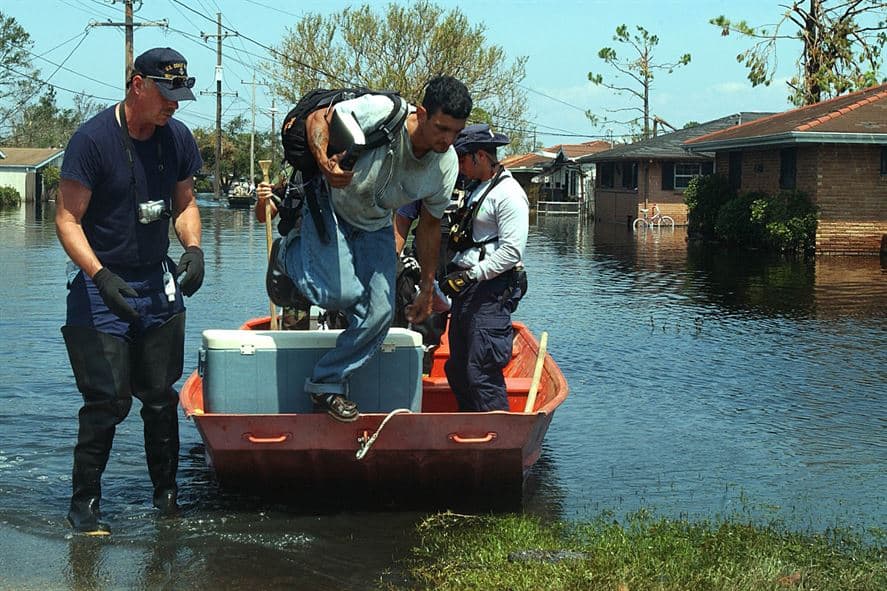 PDC supports Hurricane Katrina response and relief
Response and relief agencies leverage newly developed PDC products and processes—based on work originally done for Hawaii—to support response and humanitarian relief during and after Hurricane Katrina.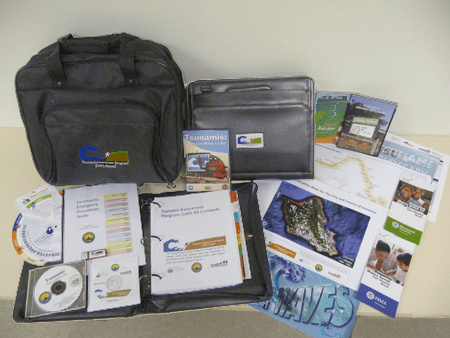 PDC develops Tsunami Awareness Kit for Pacific Island Nations
PDC develops a "Tsunami Awareness Kit" to help with community awareness and preparedness about tsunamis for Pacific Island nations.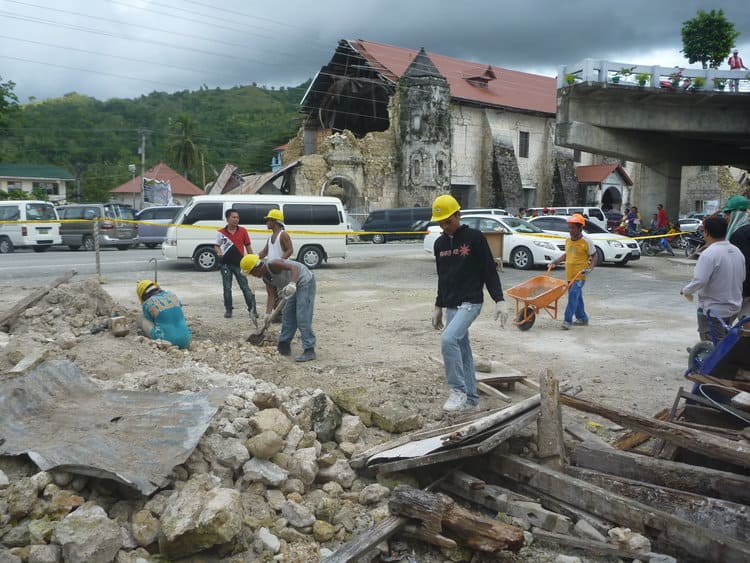 PDC launches Asia Pacific Natural Hazards Information Network
Asia Pacific Natural Hazards Information Network is created as a means of locating high-quality geospatial information and making it available for humanitarian assistance missions.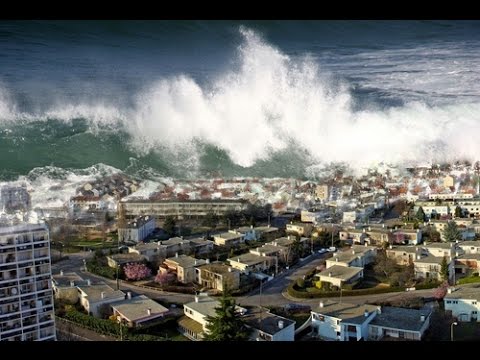 PDC assists after Great Sumatra Eathquake / Indian Ocean Tsunami
PDC aids international relief efforts following Indian Ocean Tsunami and discussions ensue about a PDC-developed early-warning system for Indonesia.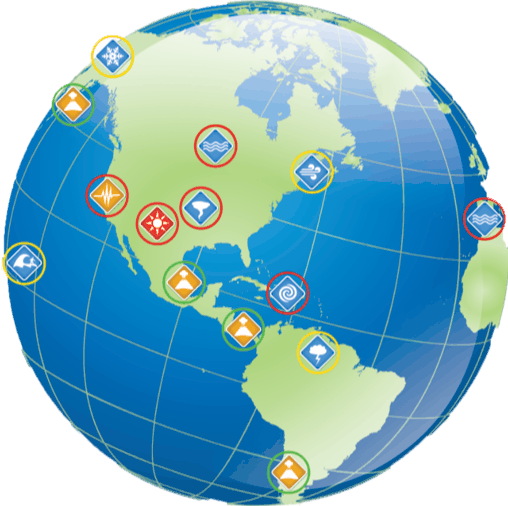 PDC releases new DisasterAWARE® online Atlas
PDC's first edition of a DisasterAWARE web-based system is released (formerly the Asia Pacific Natural Hazards and Vulnerabilities Atlas), providing a dynamic picture of hazards online.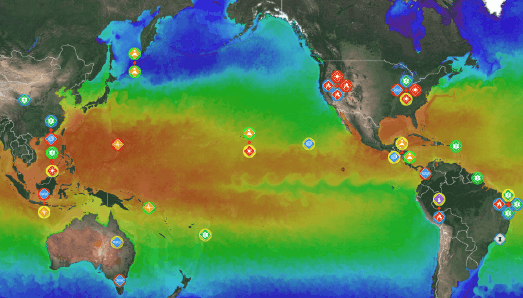 PDC releases new DisasterAWARE® system
PDC releases a new DisasterAWARE integrated decision support system (formerly called IDSS). System is deployed first in the Caribbean in collaboration with CDEMA.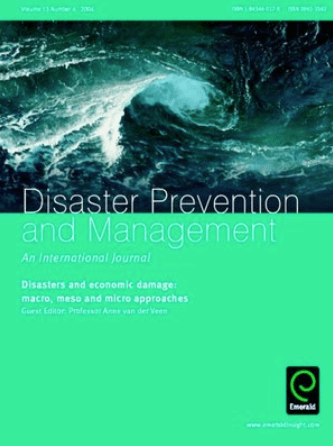 PDC recognized as a global information provider
Professional journal Disaster Prevention and Management, points to PDC technology as a model worth examining, targeting disaster managers and decision makers in the UK and Europe.
PDC launches first web-enabled application
Web-enabled application (EWS) integrates newly developed weather data from NOAA, NASA, and State of Hawaii sources, as well as highly advanced data visualizations for its time.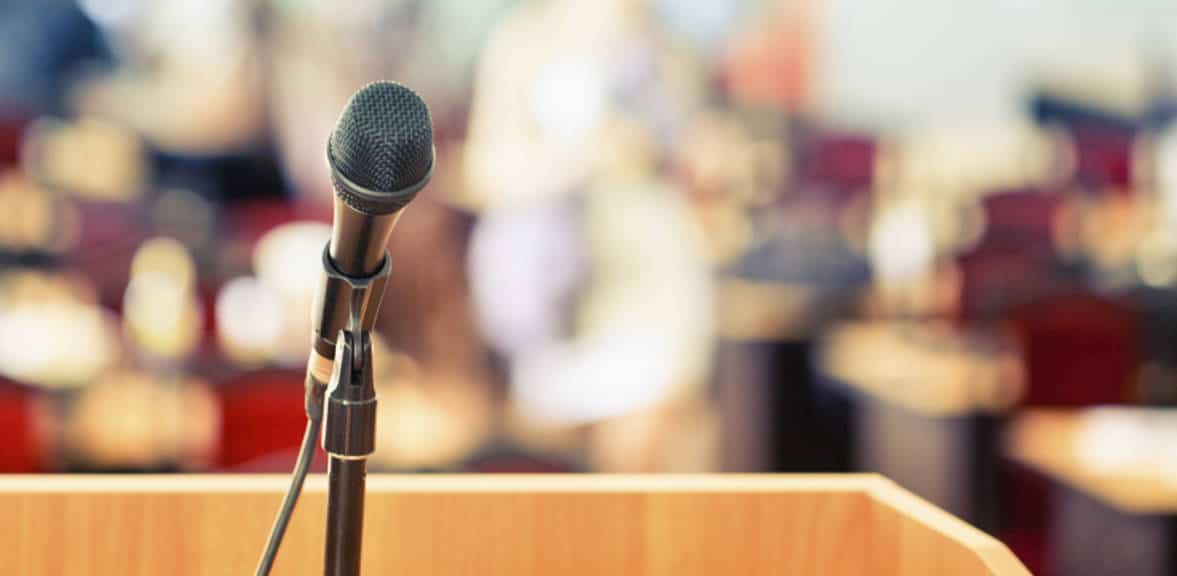 PDC co-sponsors international conference
PDC partners with the Center for Excellence in Disaster Management and Humanitarian Assistance to present the Asia Pacific Disaster Conference, attended by 200 disaster responders worldwide, including the United Nations.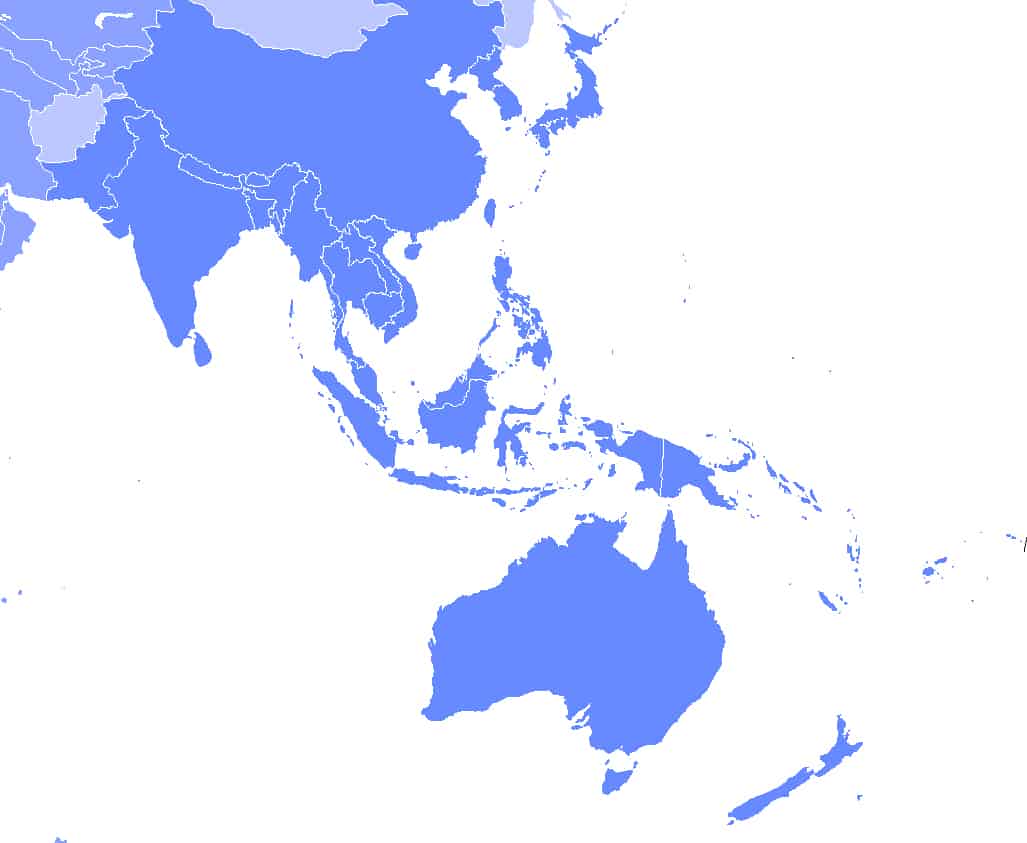 PDC expands support to Pacific Nations
PDC expands disaster information management supporting mitigation, preparedness, response and recovery decision support beyond U.S. borders for humanitarian assistance throughout the Pacific.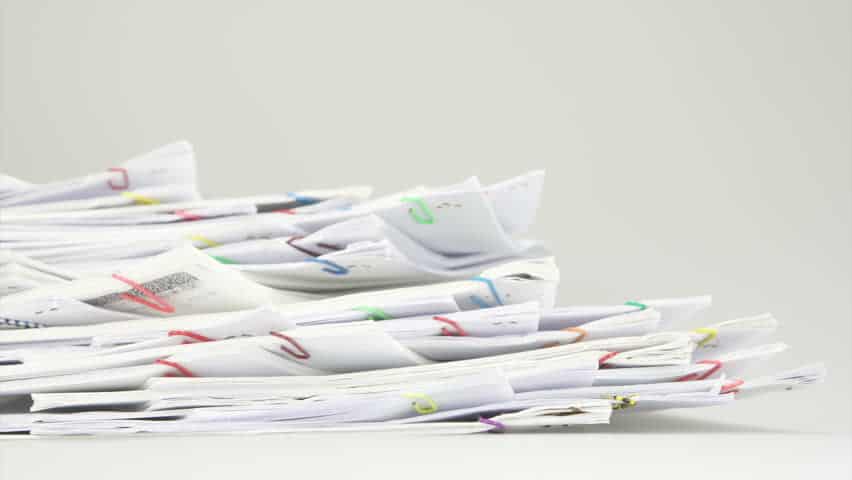 New PDC technology widely applauded
PDC-developed technology is recognized in white papers and state legislatures as a model system for other states to emulate.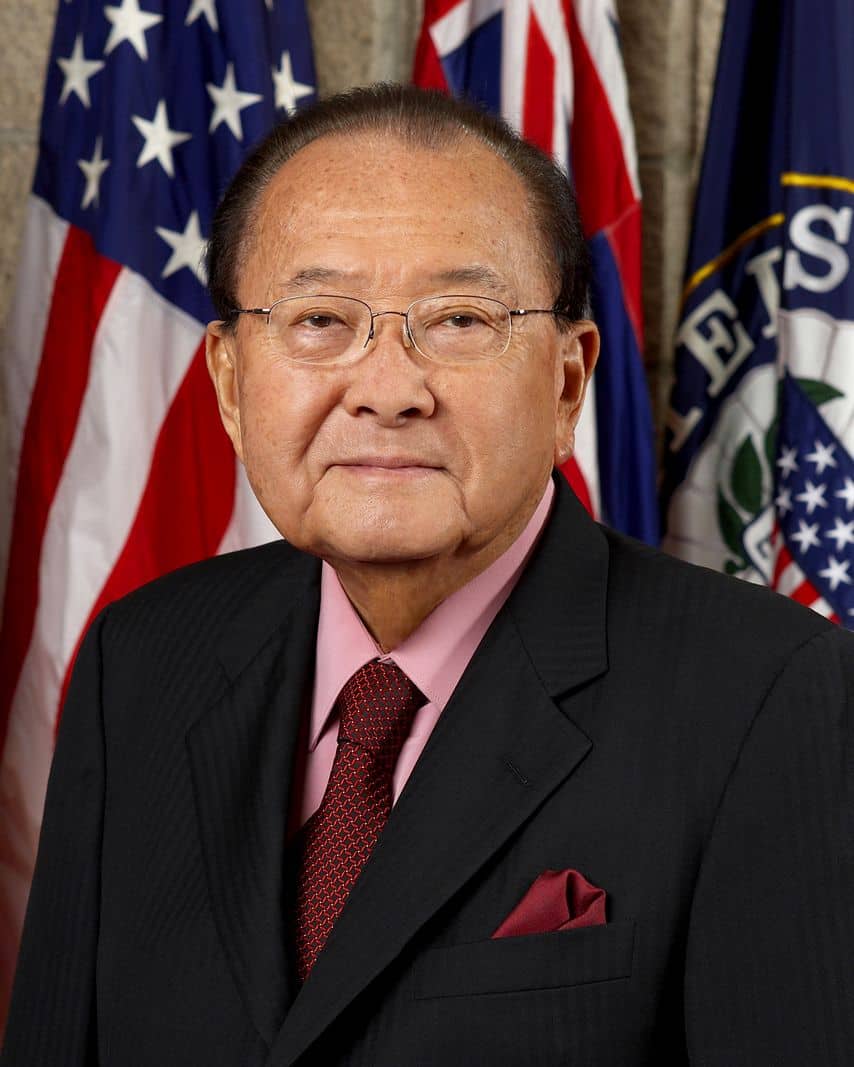 Senator Inouye provides opening remarks
"We have satellites roaming space, and now what this Center will do is bring them all together..use the high-technology that we have set aside to prevent wars...and join to prevent disasters."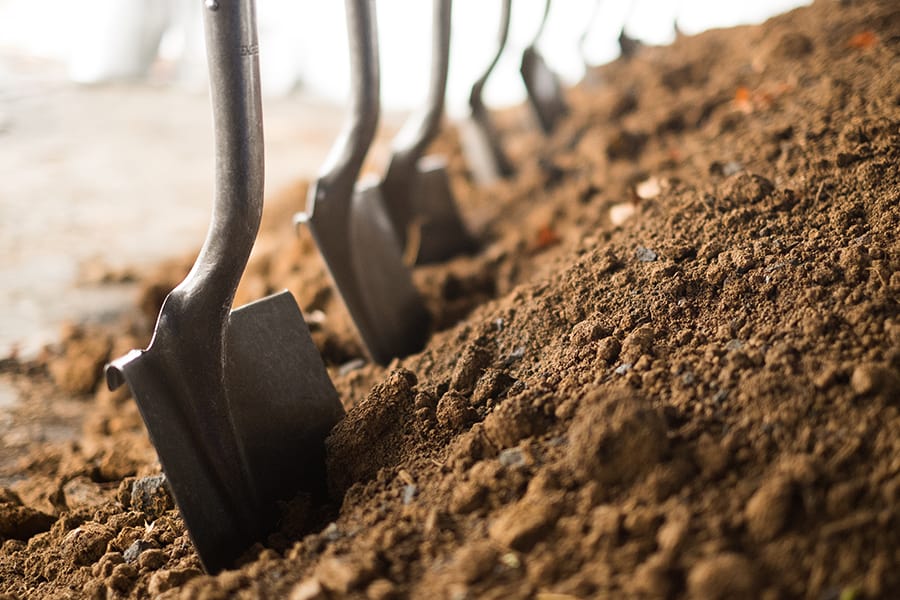 Development of PDC begins
Conceptual framework, legislation, and budget is allocated to begin development of the Center on the Hawaiian island of Maui. Technology development begins with Hawaii State Civil Defense in Oahu.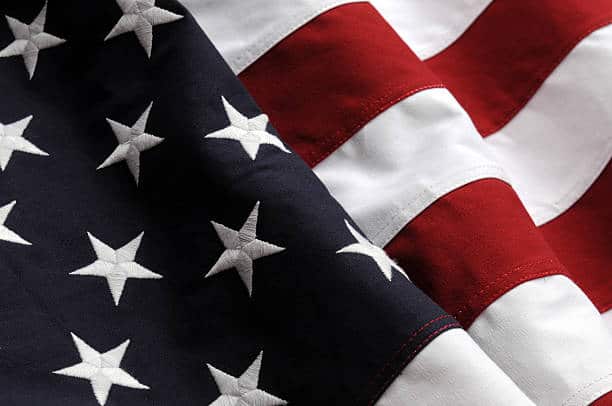 U.S. Congress approves Pacific Disaster Center
The United States Congress debates need for a high-tech center devoted to reducing the impacts of disasters in Hawaii and approves the center in 1993.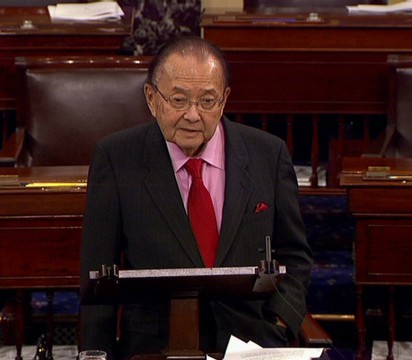 Pacific Disaster Center conceived following Iniki
Senate Appropriations Committee discussions, led by Senator Daniel K. Inouye, call for better systems of communication and a technology center to improve disaster safety in Hawaii.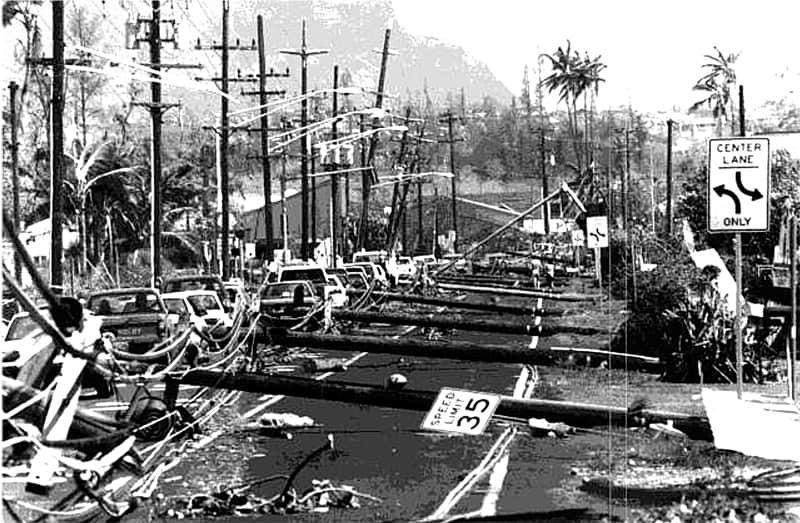 Hurricane Iniki devastates Hawaiian Island of Kauai
With sustained winds initially estimated at 140 miles per hour, storm leaves more than 14,350 homes damaged or destroyed and causes over US$3 billion in damage across the State of Hawaii.
Ray Shirkhodai is responsible for PDC's strategic development, market and partnership expansion, and all aspects of the enterprise operation. In information management and senior leadership roles since 1991, Shirkhodai first joined PDC in 2002 as the Chief Information Officer (CIO), before his selection for executive director in 2007. During his tenure at PDC, Shirkhodai architected PDC's flagship DisasterAWARE® risk intelligence platform and mobile apps, developed and oversaw strategies for PDC's expansion into the global hazard and risk reduction markets, and increased the Center's competitive project revenues by more than 9-folds, augmenting PDC's base research and operating budgets. Shirkhodai has led the Center's support of major international disaster relief operations, at home and abroad. He has served as a chief technology advisor to many regional and national Disaster Management Offices around the world. He has written for numerous United Nations (UN) publications on analytical software design for risk reduction. He has been an invited keynote speaker, lecturer, and participant at many international industry events focused on technologies for risk reduction and resilience. Shirkhodai is on the advisory board of the UH Maui College Applied Business and Information Technology (ABIT) program. He earned his Bachelor of Science degree in Computer Science from George Mason University (Fairfax, VA) in 1990, followed by graduate studies in Artificial Intelligence (1993) at GMU.
Ray Shirkhodai
Executive Director
Chris Chiesa has more than 30 years of experience developing and leading enterprise applications of geospatial information technologies and has been actively involved in disaster management activities for the past two decades. He directs international deployments of PDC's disaster management decision support DisasterAWARE® platform. Chris has extensive programmatic and institutional experience in the Asia Pacific region. His work has also taken him to Europe, Central and South America, and Africa. In 2005, Chris received Esri's prestigious Special Achievements in GIS Award in recognition of the Center's support to the Indian Ocean tsunami response. He holds degrees from the University of Michigan (BSME, MSNR) and the University of Arizona (MBA).
Chris Chiesa
Deputy Executive Director
Dr. Joseph Green is an expert in the practical application of risk information for humanitarian assistance and resilience-building initiatives worldwide. His analytical work spans more than two decades, with specialized focus on the examination of the intersection between social vulnerability, health outcomes, and disaster resilience. Joseph earned his PhD in epidemiology from the State University of New York at Buffalo. Prior to earning his PhD, Joseph earned a Master's degree in medical geography from the University of South Florida and worked as a research fellow at the Centers for Disease Control (CDC).
Joseph Green
Acting Director of Applied Science
For over 20 years, Dr. Erin Hughey has dedicated her academic and professional life's work to advancing evidence-based practices in the field of disaster management. Leading PDC global efforts, she has developed the foundation for the largest operationalized national and subnational risk and disaster preparedness assessment. The breadth of her career spans hand-on response operations at local, state, federal, and international levels, to the development of regional and global policy focused on disaster risk reduction. Erin received her PhD from the University of South Florida and currently serves on the Board of Directors at Georgetown University in the Disaster and Emergency Management program.
Erin Hughey
Director of Disaster Services
Mateo Manzari has more than two decades of information technology development, oversight and management experience. He has lead development teams working on infrastructure design, cloud computing, security, server and network architecture, and data center management. In addition to the disaster management community, he has worked with mid-sized businesses, educational institutions, and service industries, often as an executive business relationship manager or IT integration specialist. Mateo holds a Master of Business Administration from University of Southern California and graduated Magna Cum Laude with a Bachelor of Science from Cal State.
Mateo Manzari
Director of Information Technology
Scott Okada is responsible for PDC's fiscal planning and management in all areas of budgeting, financial analysis, procurement, and business information technology applications. He has experience and training as a financial forecaster, auditor, tax-compliance officer, and report compiler for national and governmental organizations. His experience also includes high-level oversight of human resources management and loss prevention, as well as cash management and cost control functions.
Scott Okada
Director of Finance & Administration
Bear (Bernd) McConnell
Senior Advisor
Steve Recca has held several security policy positions with the State Department, Department of Defense, and in academia. He was Director of the University of Colorado Springs Center for Homeland Security where he managed research programs in civil security, defense-related topics, as well as institutional and government agency collaborative relationships. He is on the Editorial Review Board of four peer-reviewed journals and is a frequent guest lecturer on civil security topics for academic institutions across the United States. Steve holds a Master's in National Security Affairs from the Naval Postgraduate School.
Steve Recca
Humanitarian Assistance Programs Senior Advisor
For more than two decades, Tim Manning has worked on both the front lines and in the senior most levels of homeland security, emergency management, and resilience at the state, local, federal, and international levels. Confirmed by the U.S. Senate in 2009, Tim served the Barack Obama administration as the Deputy Administrator of the Federal Emergency Management Agency (FEMA), and has served as homeland security advisor, firefighter-EMT in both large urban and wildland interface departments, rescue mountaineer, and geologist. He also currently serves on faculty at Georgetown University in the Disaster and Emergency Management program.
Tim Manning
Senior Advisor
What our partners are saying about us...
Title

Address

Description

Honolulu, HI, USA

THE CONSULATE GENERAL OF JAPAN, HONOLULU, HI (2016)

"Aloha Julie. Hello. After the registration [for DisasterAWARE], I started to receive warnings such as Typhoon Meranti. That data contains necessary info and is so graphic that it's easy to know at a glance how the impact is. This is very important for our duties. Thank you again."

Fiji

PERMANENT SECRETARY, MINISTRY OF INFRASTRUCTURE & TRANSPORT, FIJI (2016)


"Thank you and your team for so quickly responding to our needs."

Tonga

MINISTRY OF INFORMATION AND COMMUNICATIONS, KINGDOM OF TONGA (2017)


"I was first introduced to EMOPS (DisasterAWARE)...during a HA/DR training in Auckland this year. I've worked with several tools and it is obvious that EMOPS is the only sustainable tool that is available and is openly available."

California, USA

GOESPATIAL COORDINATOR, DHS-FEMA REGION 9 (2016)

"EMOPS (DisasterAWARE) made my day so much easier while monitoring [Tropical Cyclone] AMOS. Data that I thought I'd spend a good part of the morning digging for was available, as were the tools to draw polygons and annotate and meet the requirement."

Texas, USA

EMERGENCY MANAGEMENT COORDINATOR, TEXAS HEALTH AND HUMAN SERVICES (2017)


"Keep up the good work. I'm using EMOPS (DisasterAWARE) in Texas to monitor Hurricane Harvey."

Virginia, USA

EMERGENCY COORDINATOR OF SAFETY, SECURITY AND EMERGENCY MANAGEMENT, VIRGINIA DEPARTMENT OF TRANSPORTATION (2016)

"I work for the Virginia DOT as an emergency planner. I would like to be added to your distribution list for awareness products. I followed work during Hurricane Mathew and would like to avail our organization of your great products."

USDA Foreign Agriculture Service officer

Washington, DC, USA

USDA (2016)

"Your suggestion that we look at PDC content and capabilities has really paid off. We partnered with them, and are ingesting their global disaster feeds into [Global Agricultural & Disaster Assessment System] GADAS. The addition of a couple of our own applications to quickly delineate impacted areas and extract agricultural acreage and population has proved quite valuable."

500 C St SW, Washington, DC 20024, USA

FEMA NATIONAL HEADQUARTERS GEOSPATIAL INFORMATION OFFICER (2015)

"My sincerest thanks to the PDC team during this event. [Tropical Cyclone Dolphin] Your professionalism and dedication to the mission is to be commended. I'm sure we will have plenty to discuss/improve upon in the weeks to follow. Thanks again for all the support. Great job team."

1400 Independence Ave SW #5071, Washington, DC 20250, USA

ACTING ASSOCIATE ADMINISTRATOR, FOREIGN AGRICULTURAL SERVICE (2017)

"On behalf of USDA's Foreign Agricultural Services, I would like to express my appreciation and full support of the Pacific Disaster Center (PDC) for its essential contributions...with data and support...we've been able to improve our global agricultural production and disaster assessment analyses, products, and decision outcomes."

500 C St SW, Washington, DC 20024, USA

PROGRAM MANAGER, NATURAL HAZARDS RISK ASSESSMENT PROGRAM, FEMA (2017)


"Aloha PDC team: I wanted to express my sincere gratitude for all of your support during Hurricanes Harvey and Irma. The modeling and risk assessment support you have provided to FEMA has been incredibly helpful for our response efforts and our emergency management partners. I'm looking forward to a continued partnership."

Lisa Samson on PDC products during hurricanes Harvey, Irma, and Maria

Miami, FL, USA

ASSISTANT DEPUTY DIRECTOR, EXERCISES & COALITION AFFAIRS, U.S. SOUTHCOM (2017)


"[I] wanted to pass along that the reports that PDC is generating are succinct and extremely informative. I've passed along to other colleagues in the HQs staff and other COCOMs to peak their interest. Well done!"

9301 NW 33rd St, Doral, FL 33178, USA

HUMANITARIAN ASSISTANCE DIVISION CHIEF, U.S. SOUTHCOM (2017)


"Our success during response efforts is directly related to PDC's contribution. The set of tools offered by your decision support system (DisasterAWARE), the large amount of data, the modeling and assessments, and skill set of your staff are unique. They provide my team with great situational awareness in a timely manner, enabling rapid and informed decision making in critical periods."

Doral, FL, USA

LIEUTENANT COLONEL, PUBLIC-PRIVATE COOPERATION PROGRAM COORDINATOR, U.S. SOUTHCOM (2016)

"As a Public-Private Cooperation (PPC) Program Coordinator, PDC's vision and leadership translates into strategies that enable others to effectively achieve results."

The Bahamas

BAHAMAS DISASTER RECOVERY MANAGER AND FIRST ASSISTANT SECRETARY

Nassau, The Bahamas

SENIOR ASSISTANT SECRETARY, MINISTRY OF SOCIAL SERVICES & COMMUNITY DEVELOPMENT, COMMONWEALTH OF THE BAHAMAS (2016)

"I wanted [PDC] to know that I used DisasterAWARE during Hurricane Joaquin and it performed admirably. Some further training will be needed for us to use it to its full capabilities. One of the persons who was quite impressed is Chief Meteorological Officer, Mr. Arnold King."

E Bay St, Nassau, The Bahamas

DIRECTOR, BAHAMAS NATIONAL GEOGRAPHIC INFORMATION SYSTEMS (2017)

"…thank you all for the assistance you have rendered on so many occasions to The BNGISC but more importantly to The Bahamas."

New York, NY, USA

UNITED NATIONS OCHA (2016)


"I was impressed with how quickly you guys developed situational awareness products...quite impressed with your team's work."

Dominican Republic

PRESIDENT, REPUBLICA DOMINCANA COMISIÓN NACIONAL DE ENERGÍA


"Thank you for being aware of our situation and for the sending of images for analysis."

Guatemala

CONRED SPECIAL ADVISOR TO THE EXECUTIVE SECRETARY OF GUATEMALA


Comayagua, Honduras

LIEUTENANT COLONEL, UNITED STATES AIR FORCE, JTF-BRAVO (2017)


"JTF-Bravo sincerely appreciated the HADR decision-support information provided by the Pacific Disaster Center during Hurricane Irma response… has been both timely and valuable support of current operations."

Peru

DIRECTOR GENERAL FOR POLICY AND STRATEGY, MINISTRY OF DEFENSE, PERU (2016)


"Many thanks for your important information about the ongoing outbreak of Zika virus in the Americas."

Rio de Janeiro, State of Rio de Janeiro, Brazil

LEAD DATA FUSION MANAGER, U.S. SOUTHCOM JOINT OPERATIONS CENTER (2016)


PDC's support in the SOUTHCOM region and its commitment to promote public safety were unfailing during the Rio Olympics. [DisasterAWARE] greatly enhanced our situational awareness and offered an abundance of useful data and safety monitoring information."

Myanmar (Burma)

DISASTER MANAGEMENT ADVISOR, U.S. FOREST SERVICE, MYANMAR (2017)


"The big floods in Southern China are causing some real problems for Vietnam and Myanmar and DMRS/EMOPS (DisasterAWARE) is the best visualization for this regional flood situation."

Philippines

DIRECTOR, OFFICE OF CIVIL DEFENSE (2015)


"We are very appreciative of your support to our country."

21 Lower Kent Ridge Rd, Singapore 119077

RESEARCH ENGINEER, ADVANCED SUPPLY CHAIN MANAGEMENT & HUMANITARIAN LOGISTICS, NATIONAL UNIVERSITY OF SINGAPORE (2016)


"I knew of 'InAWARE' and I am impressed by its capabilities. Information sharing in the humanitarian context is still a big challenge (especially in ASEAN), and the efforts you are putting to close this gap are highly appreciated, and indeed highly useful for the whole humanitarian community."

Matraman, East Jakarta City, Jakarta 13120, Indonesia

HEAD OF DATA, INFORMATION, AND PUBLIC RELATIONS FOR INDONESIA'S NATIONAL DISASTER MANAGEMENT AGENCY, BNPB


Banten, Indonesia

REGIONAL ADVISOR, USAID/DCHA/OFDA/EAP


"From a disaster management perspective, these agencies [PDC, HOT, PetaBencana.id] have combined their skills, have worked well together, and have created something that is really innovative, useful, and can actually improve both the disaster response by the government and citizen's participation in it as well."

Jl. Anyar No.12, RT.2/RW.1, Leuwinutug, Kec. Citeureup, Bogor, Jawa Barat 16810, Indonesia

CHIEF, BNPB


"As I mentioned when we met recently at BNPB HQ Jakarta, I want to extend my appreciation to you, to your colleagues at PDC, and to USAID/OFDA for your hard work and dedication – and for your tangible results – in building capabilities and capacities for disaster risk reduction in Indonesia, especially in the area of hazard monitoring and early warning."

West Java, Indonesia

HEAD OF DATA, INFORMATION, AND PUBLIC RELATIONS, BNPB (2017)


"Thank you very much for your support in Mt Agung eruption. Very useful to us."

Captain Stephen M. Russell

Hay St, Nassau, The Bahamas

Director, National Emergency Management Agency, The Bahamas (2019)

PDC's advanced modeling capabilities and mapped products helped accurately anticipate the nature and extent of impacts from Dorian so that we could protect the most at-risk communities and coordinate life-saving humanitarian relief. These products were used daily in planning and public outreach, and in briefing national officials, including the Prime Minister, to prepare effectively. In addition, PDC team members gathered, analyzed, and disseminated critical information that helped organize crucial emergency support functions with the responsibility for evacuation
and relief, public health and human services, search and rescue, and the restoration of critical public infrastructure.

Bangkok, Thailand

Regional Information Management Officer
United Nations Office for the Coordination of Humanitarian Affairs (OCHA), Bangkok (2019)

I was specifically asked to pass on to you how everyone was impressed and grateful for the JADE for the Afghanistan scenario. It was exactly what they needed to begin discussions on contingency planning and all that. It of course paves the way for when we need to do one there for real.

Sacramento, CA, USA

Earthquake & Tsunami Program Manager
Seismic Hazards Branch, California Governor's Office of Emergency Services (2019)
We appreciate the update and the fantastic map information products for the Garlock Scenario and are putting them to use on contingency planning. These are the types of info that can be shown in large format around the SOC helping with situational awareness.

Geneva, Switzerland

UNOCHA Information Specialist, Regional Office for Asia and the Pacific

PDC–United Nations OCHA collaborate on advanced data and science to support humanitarian assistance

Kuala Lumpur, Federal Territory of Kuala Lumpur, Malaysia

Senior Director, Humanitarian Assistance and Disaster Relief, United States Department of Defense (2019)

There is no doubt that we would have been unable to conduct the 2019 COMMEX and STAFFEX
without PDC's support. In the words of INDOPACOM's Exercises Chief, this exercise was the most robust of its kind ever to be conducted in INDOPACOM.

Camp H. M. Smith, Halawa, HI 96701, USA

Deputy, C4 Engagements and Interoperablity, J65 U.S. Indo-Pacific Command (2019)

I am writing on behalf of U.S. Indo-Pacific Command's Multinational Communications Interoperability Program (MCIP) to express our gratitude for the support your organization has provided in building and executing exercises, briefs to senior personnel, and training on DisasterAWARE. PDC's exceptional contributions led the effort to build a meaningful scenario and was the basis on which a very successful PACIFIC ENDEAVOR 2019 (PE19) was completed.
Have questions, or want to partner on an assessment?